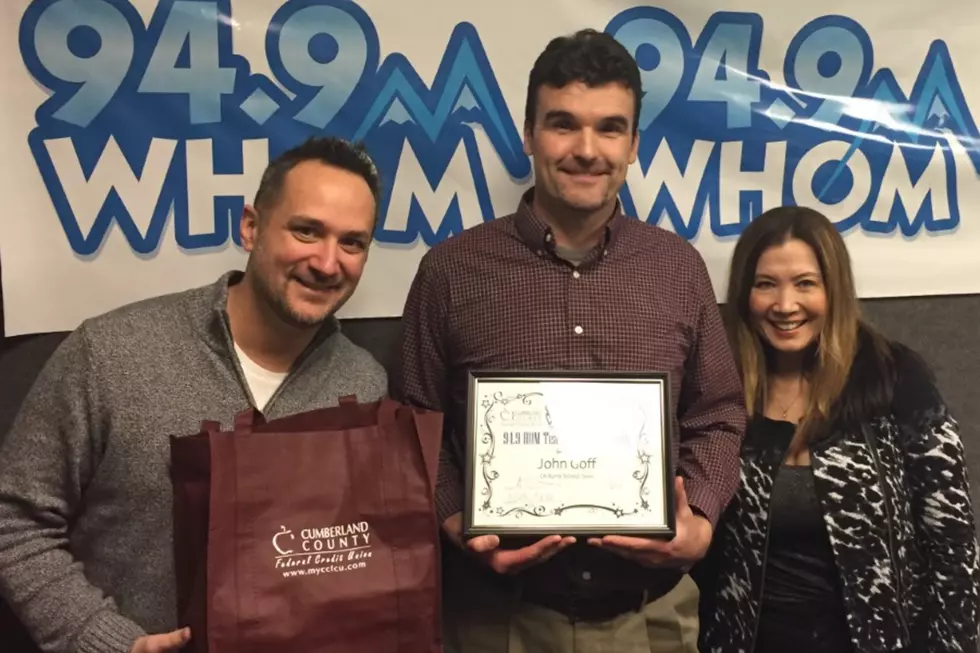 Meet John Goff, The Latest HOM Teacher Of The Month
TSM
94.9 HOM is honoring the hardworking educators of northern New England, with the HOM Teacher of the Month! We're asking listeners to nominate a teacher they know that goes above and beyond their call of duty, and makes a real difference in the lives of their students. The teacher who receives the recognition each month receives a $250 Visa gift card from our friends at Cumberland County Federal Credit Union.
For the month of December, we've selected John Goff, a 3rd grade teacher at CK Burns Elementary School in Saco. Here's part of the message we received about him:
Mr. Goff is a very compassionate teacher. He really enjoys his job. He always makes a student feel welcome and is always there to help a student when needed. He gives 100 percent to his students and parents and his co workers. He always does a lot of hands on activities to help his student learn what they are currently working on. He is very understanding. He also loves to joke with his students. He is always eagerly to step up help others in need.
We had John visit the HOM Morning Show to share his story, and give him the great news. You can listen below!