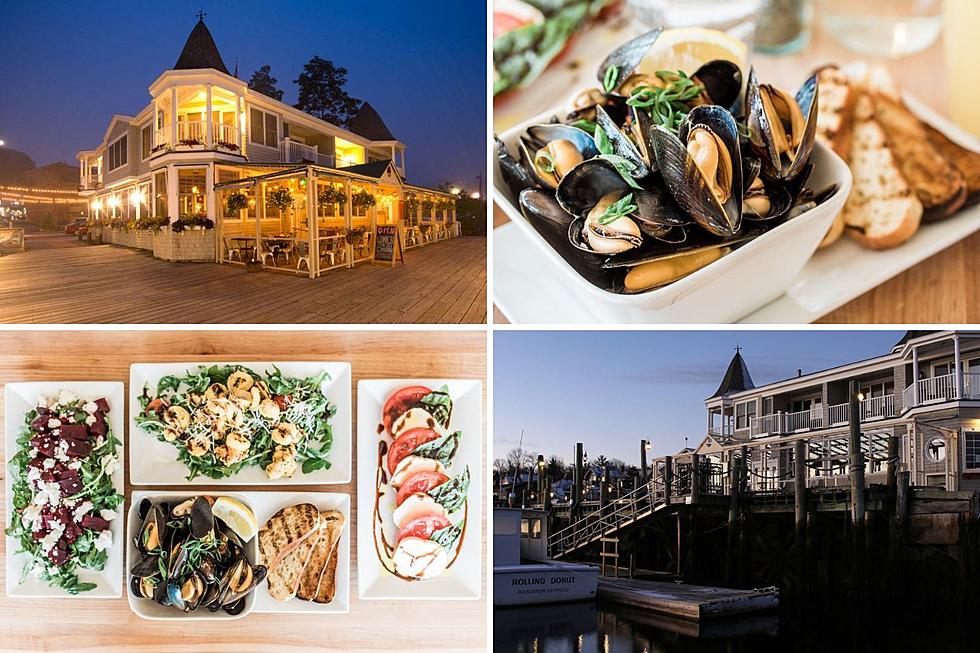 Maine's Most Adorable Small-Town Restaurant Can Be Found in Camden
Peter Ott's on the Water via Facebook
One of Maine's true gems is the town of Camden.
Located in the heart of Midcoast Maine, Camden is idyllic in every way. The village is loaded with mom-and-pop shops and restaurants. Beautiful old houses (many of them being bed and breakfasts) can be found across the town. The coastline is serene, especially with the number of sailboats in and around the bay. And Camden Hills State Park is right around the corner, featuring the iconic Mount Battie.
What isn't to love about this picturesque, perfect Maine town? So, it should be no surprise that Camden is home to a restaurant that is receiving significant national attention.
The popular culinary site LoveFood has a new article out that tackles the topic of adorable restaurants in small towns across America. In fact, the site selected one from every state. Maine's representative is the beautiful Peter Ott's on the Water.
Found right on Bayview Landing in Camden, Peter Ott's has been a local and tourist favorite for quite some time. Current chef and owner Peter Mason-Peters bought Peter Ott's back in 2006 and has delivered the town some seriously delicious plates.
The seasonal restaurant features classic Maine seaside fare like chowders, local catch, and shellfish. But unlike many seafood joints, Peter Otts has a plethora of land-lover options like delicious steaks, burgers, and pasta.
Peter Ott's on the Water is also for everyone. This is a true family joint, with many options for kids. It's a chance for the entire family to enjoy the sights and sounds of the waterfront, while enjoying delicious local fare.
But don't just take my word for it. Here is a little of why LoveFood selected Peter Ott's as Maine's most adorable small-town restaurant.
the venue has a panoramic view and serves seafood and burgers. Customers regularly talk about the New England clam chowder, how fresh and delicious the oysters are, and say the lobster roll is the best they've eaten.
Besides the lobster roll, there's also a lobster BLT. I feel like that's a cheat code. I can't even imagine how popular that is.
Congratulations to the good folks at Peter Ott's on the Water. It's always wonderful to see a small Maine business continue to have success. Let's hope that only continues.
31 Bucket List Restaurants in Maine
Here are 31 Maine restaurants that folks told us are bucket list worthy. They are very diverse can be found across the state.
30 Delicious Restaurants in Brunswick, Maine
Here are 30 great food spots to satisfy your appetite the next time you are in the popular and pretty college town.