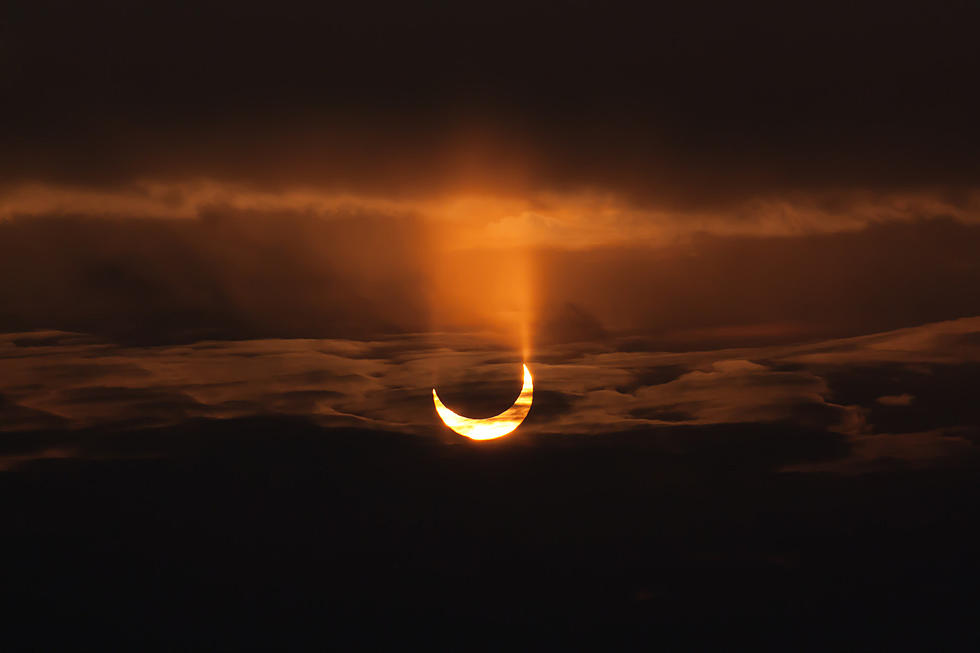 Maine Will See Its First Total Solar Eclipse Since 1963
robschwankhuizen
One of the most amazing astronomical events anyone can witness is a total solar eclipse. They occur when the moon passes between the Sun and the Earth, casting a shadow across the Earth's surface.
According to Weather Underground, there have only been 16 total solar eclipses to cross over the continental United States since the mid-1850s and the only one to cross over Maine happened in 1963. In fact, Maine was the only state in the continental US that was in the path of the total solar eclipse in '63.  But now we have a second shot at seeing one 60 years later.
On April 8, 2024, a solar eclipse will cross into the United States in Texas and exit through Maine. Over about a third of Maine will be in the path of totality, that is where the shadow of the moon passes over the Earth's surface. The path of totality is only about 100 miles wide, so not all of the state will experience it.
NASA created this map to show exactly where the path of totality is.
Here's a closer look at Maine.
Totality will occur in far northern New Hampshire and in Northern Maine including the towns of Rangely, Jackman, Millinocket, Houlton and Caribou. Other places in Maine may see a partial eclipse of the sun.
If you're willing to travel, Baxter State Park and Mt. Kathadan will be in the path of totality along with Saddleback Mountain, and Sugarloaf Mountain. Anywhere you are within the yellow band in the above map, will allow you to see the total eclipse which will last just a mere 3 and a half minutes, but it's a nearly once-in-a-lifetime event for those living in Maine.
12 Maine Downtowns That Are Worth A Visit
One of the cool things we have in Maine are a lot of great downtowns. Each one is just a little different and each one has a bunch of great, local, businesses. These are a few you may want to visit in the next year.
Peek Inside John Travolta's Dazzling Mansion In Maine That's For Sale Again