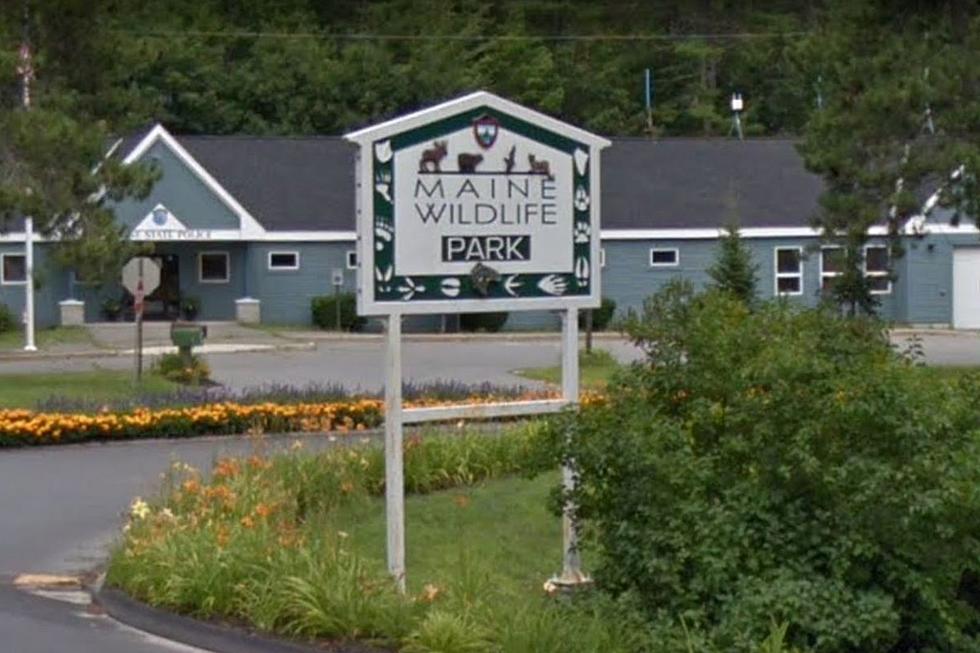 Maine Wildlife Park Closing for the 2022 Season, but Veterans Get in Free on the Last Day
Google Maps
It seems just like yesterday that the Maine Wildlife Park opened for the season, but here we are in the middle of autumn and it's time for them to start preparing for the winter season.
The Maine Wildlife Park is on Game Farm Road, just off Route 26 in Gray, next to the Maine State Police Barracks. It's owned by the State and is run by the Maine Department of Inland Fisheries and Wildlife.
Unlike a zoo, the park does not feature exotic species from outside the State of Maine or breed wildlife in captivity. The wildlife at the park lives there permanently under the staff's care because they can't be released due to things such as human dependence, illegal possession by humans, they are orphaned wildlife or wilflife with permanent injuries.
The park is home to a fish hatchery and all sorts of wildlife such as birds, bobcats, cougars, moose, deer, porcupines, and turtles. May of these animals that you never get to see in the wild. When you visit the Maine Wildlife Park, there's a lot to see and do.
But Friday, November 11 is the last day you have to visit the Wildlife park before it closes for the season. That's Veteran's Day of course and the Maine Wildlife Park will be offering free admission on Friday for all Veterans.
The gate opens on Friday at 9:30 a.m. and closes at 3:30 p.m., but if you're already in the park, you can enjoy it until 5 p.m.
Children 2 and under get in for free. Ages 3 to 12 are $7.50. Ages 13 to 59 are $10 and anyone 60 or older is $7.50.
Get more information about the Maine Wildlife Park at the link below.
Top 10 Most Stolen Vehicles in New Hampshire, Maine, and Massachusetts
Is your vehicle the one car thieves want the most? Check out the list for MA, ME, and NH.
You're Breaking The Law In Maine If You Have Any Of These Animals As Pets
Stick to the cats and dogs that you know because if you're keeping any of these animals (or animals like them) as pets in Maine, you're breaking the law and could face stiff penalties.