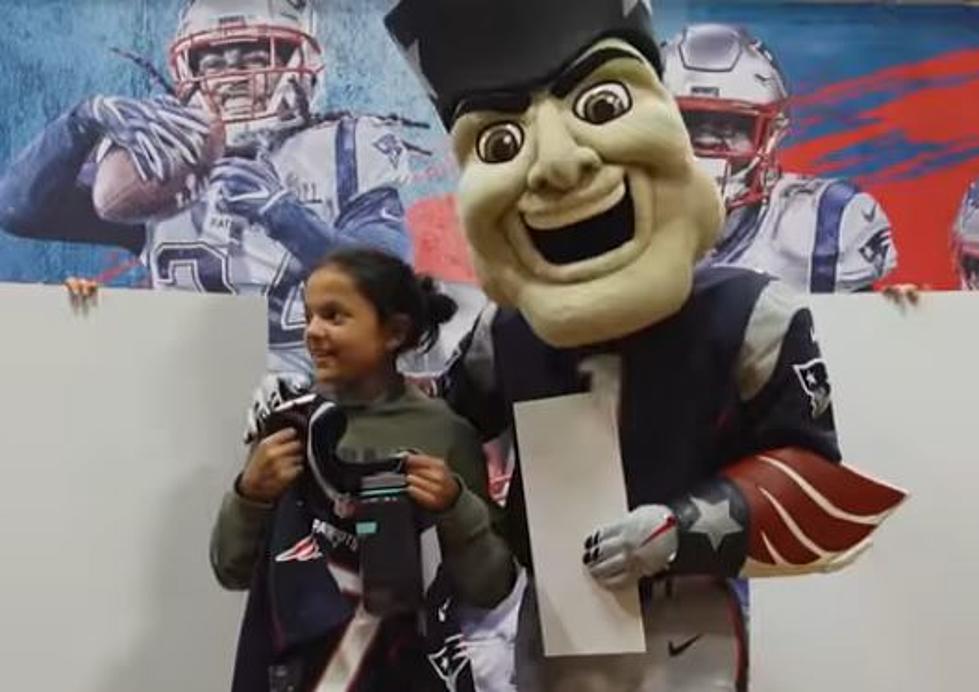 Maine Sixth-Grader Wins Super Bowl Tickets And Spot In NFL Commercial
(Photo Credit: New England Patriots Via Facebook)
A sixth-grader from Portland, Maine is going to Miami, Florida this weekend to represent the New England Patriots in an NFL commercial.
The 12-year-old, who attends Lyman Moore Middle School, was reportedly chosen by the NFL, along with 32 other kids from around the U.S., to be in the "Next 100" ad, the newspaper stated.
The Press Herald said she is the only child from New England. The commercial will air before the kickoff to the game on Sunday.
In the video below, you'll see Stella walking into a gymnasium. Much to her surprise, kids start chanting her name. She's presented with a Pats' jersey and the NFL Super Bowl tickets.
Her reaction: "OMG! I feel like I'm gonna pass out."