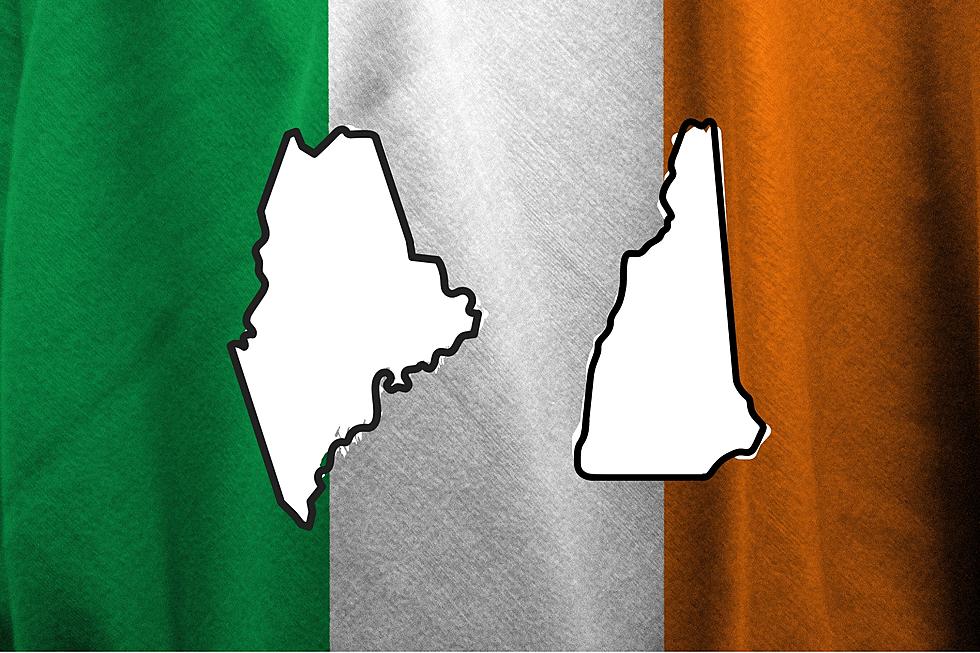 Did You Know Maine, New Hampshire Are in the Top 5 for Most Irish States in America?
Canva
On St. Patrick's Day everybody is Irish, right?
But you might be surprised to know that a chunk of New England lands five top spots in the U.S. for most Irish states.
And while Massachusetts has some wicked Irish parades on March 17, The Bay State is not No. 1.
According to Zippia, it's neighboring New Hampshire that lands the lead place with 20 percent of the state's residents being Irish.
Funnily enough, the most Irish city is not even in New England. Zippia reports that that lucky title goes to Ocean City, New Jersey.
Granted, the report does reveal that Barnstable Town in Massachusetts is the third most Irish city. And places like Manchester, New Hampshire, and Portland, Maine, claim spots 6 and 16, respectively.
Are you Irish? Or at least claim to be? The Zippia report states that a whopping 32 million American identity as Irish. For comparison, Zippia notes that there are only about 5 million people in Ireland.
Let that sink in.
Massachusetts does land in the No. 2 most Irish state, according to Zippia, followed by Rhode Island, Vermont, and then Maine to round out the top five.
As to how the report was conducted? Less talking to leprechauns and more using U.S. Census Ancestry Data.
Zippia does note that the info could be skewed because the data relies on self-reporting, so take that what you will.
For a more detailed look at the most Irish states in the US, you can check out Zippia's full report here.
Were you surprised by the results? Not surprised at all? Or frankly you're just ready to get back to grabbing a delicious cold brew and celebrating in the name of St. Patrick.
Cheers to you.
19 of Portland's Oldest Bars and Restaurants That Have Stood The Test of Time
Before Portland, Maine become a trendy foodie town, there were still dozens of incredible restaurants that laid the foundation for what the city is today. Many have closed over the years but a handful have stood the test of time and continue to thrive today.
Remember These 50 New Hampshire Bars From Way Back When
Blast from the past: Check out the most beloved bars and nighclubs that have closed in New Hampshire.