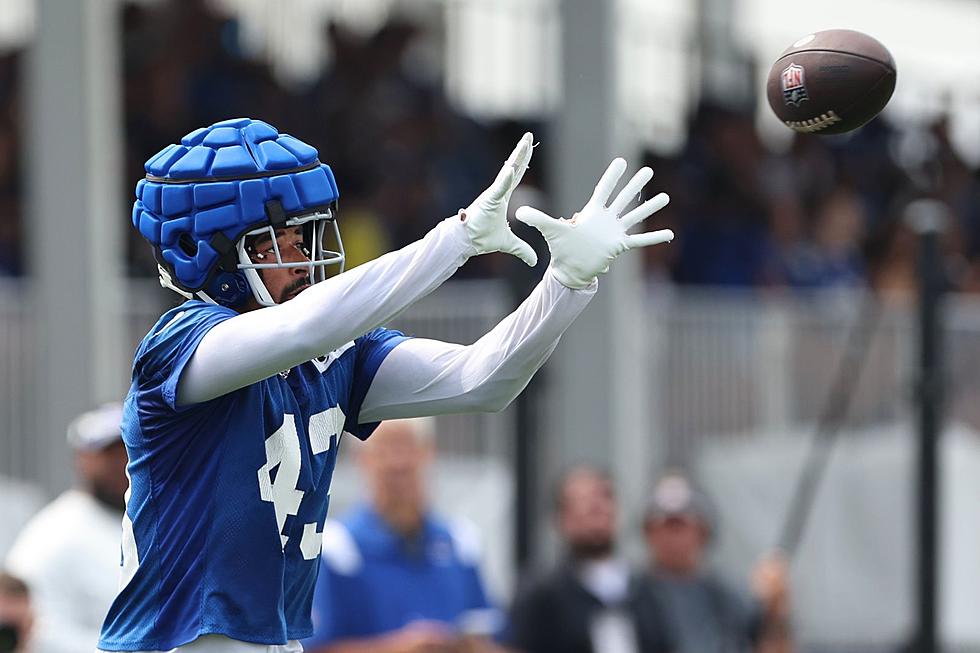 Maine Native Andre Miller Getting His NFL Dream Shot With the Green Bay Packers
Getty Images
A Maine football player is getting another chance in the NFL, as the preseason continues to heat up.
Old Town native and former University of Maine standout Andre Miller is getting a shot, this time with the legendary Green Bay Packers.The NFC North squad signed him back at the beginning of August. It's Miller's second chance in the NFL. He had a stint with the New York Giants that sadly prematurely ended with an injury last year.
Miller, who played wide receiver at UMaine, will be converting to tight end for the Packers. This is something he did with the Giants just before his season-ending injury. His large frame and athleticism make him a great candidate to potentially hit it big at this new position. And, according to media reports, it's also a position of need for Green Bay.
Miller's football dreams started in his hometown of Old Town. He would actually do his first year at Husson before transferring to Orono. The former All-CAA First Team wide receiver finished with nearly 700 yards on 39 receptions in his final season. This included three touchdowns. Miller ended his UMaine career with 104 receptions and 14 total touchdowns.
Even though he wasn't drafted, Miller was heavily sought after. He eventually ended up signing for the Giants, playing through mini camps and the start of last year's preseason. Miller showed enough promise to get another opportunity for the 2023 season.
Miller and the Packers have a few more preseason games to go. And at his new position, it will be fun to watch the young man's progress. Plus, with Green Bay's need for tight ends, he certainly could play himself right onto this team.
It will be fun to cheer on his progress. I hope Andre knows he has an entire state behind him.
The 10 Safest Places in Maine to Live Right Now
Breaking down stats relating to violent and property crime, here are the 10 places in Maine that are the safest to call home right now
according to SafeWise.com
.
Wanna Buy a Lighthouse on a Lake in Maine?
You could be the coolest person you know.