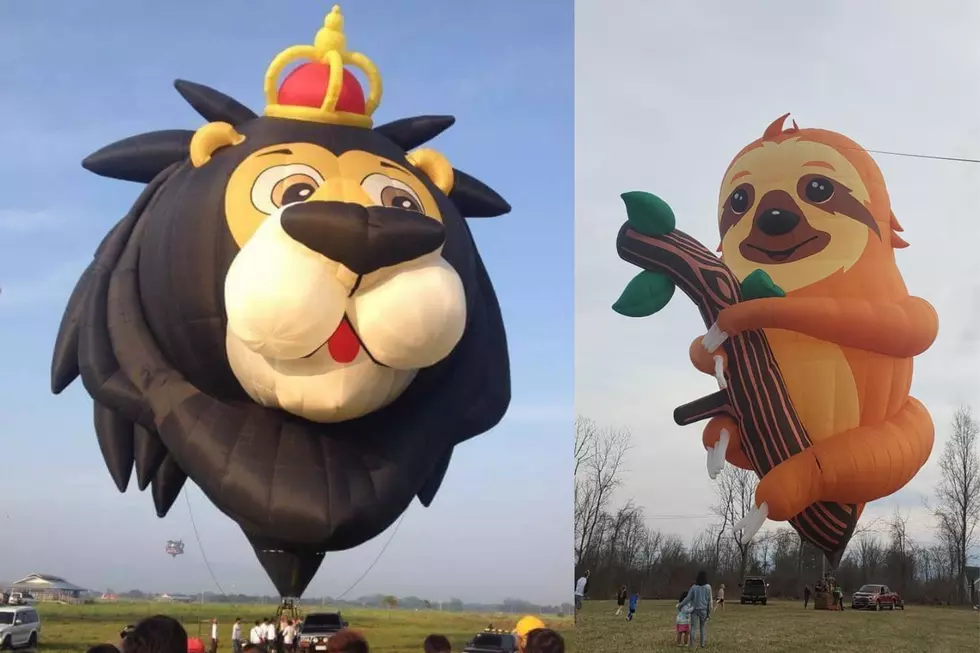 Lewiston Maine's Great Falls Balloon Fest Returns With Jungle Theme
Great Falls Balloon Festival via Facebook
Great Falls Balloon Fest
The Great Falls Balloon Fest has been a huge missing piece of Maine summers for the last two years. Each year thousands gather to check out the incredible hot air balloons and take advantage of all the fun that comes along with them.
This festival is more than the balloon launches, which are cool enough on their own and will happen throughout the weekend at 6 am and 6 pm.
While the schedule is still being finalized, the Great Falls Balloon Fest always has an epic parade along the Androscoggin River, live entertainment, and fireworks. Plus tons of great crafters, vendors, food, trucks, and more!
This annual event is all to provide fundraising opportunities for nonprofits in the Lewiston/Auburn area as well as promote tourism.
Return to the Wild
For 2022 the festival is embracing a theme, "Returning from the Wild!" Very appropriate after the hiatus due to the pandemic. Guests can expect several balloons depicting creatures they would find in the wild. Two that are already scheduled to be at the event are Simba the Lion and Tico the Sloth.
The event is scheduled for the weekend of August 19th-21st. The fun can be found in Lewiston at Simard Payne Memorial Park and Festival Plaza in Auburn. Stay up to date on their website here and their Facebook page here.
Welcome back from the Wild, Great Falls Balloon Fest!
Have you downloaded our free app? You can stream live 24/7 and keep up on the latest happenings around Maine and beyond to New England!
25 Ways to Spot a Tourist in Maine
They come every year in flocks and we can spot them from a mile away...
13 of the Most Uniquely Named Places in Maine