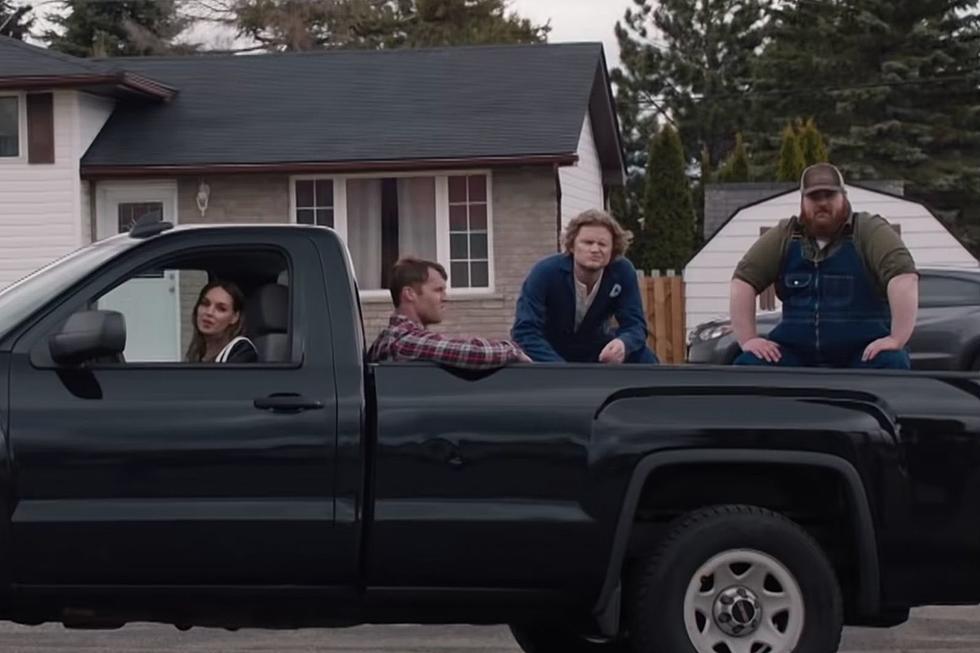 Popular Hulu Show 'Letterkenny' is Coming to Portland, Maine
Hulu via YouTube
"How're ya now?"
If you have Hulu, you have probably watched or seen the show "Letterkenny."
"Letterkenny" is set in Canada and shows the everyday life and small-town rivals of individuals residing in Letterkenny.
There are many different types of individuals that live in Letterkenny, you have the hicks, skids, and hockey players. No matter what episode you watch, you will most likely see a fight go down (throwing the best punch does allow you to claim dominance in this show).
The show stars Jared Keeso (Wayne), Nathan Dales (Daryl), Michelle Mylett (Katy), K. Trevor Wilson (Dan), Dylan Playfair (Reilly), Andrew Herr (Jonesy), Tyler Johnston (Stewart), Evan Stern (Roald), and Mark Forward (Coach).
Well, did you know that all of them will be coming to Portland, ME?
That's right, Letterkenny is leaving out of Canada and stopping in Portland, Maine on their tour of Letterkenny Live.
The cast of "Letterkenny" started on tour in 2020 but had to stop. Well, they are coming back this year. They will be at the State Theater in Portland on Wednesday, April 20. The show will be a 90-minute long comedy experience.
State Theater states that the show will have nine cast members (listed above), never-before-seen sketches, and more.
If you watched the show, or have even seen clips, you know that this tour is bound to have moments that will have you laughing so hard you will fall out of your seat.
According to State Theater, if you have previously purchased tickets (this is their rescheduled date), all previous sales are valid for the show on April 20th.
26 Celebrities Spotted in New Hampshire and Massachusetts
See Where These Celebrities Went to School in Maine