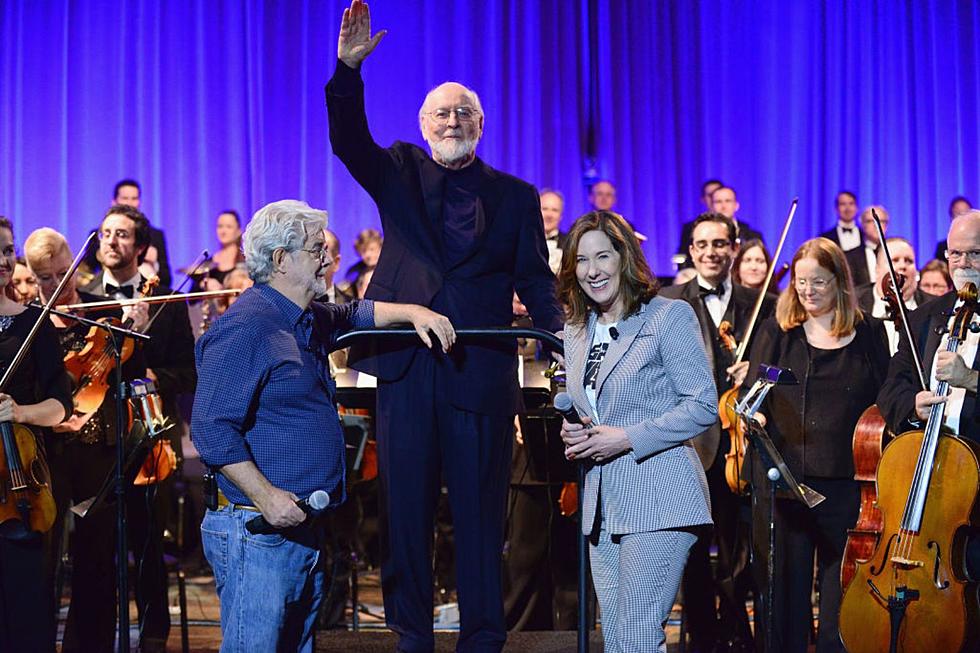 Legendary Film Composer John Williams Has Family Ties to Maine
Gerardo Mora / Stringer
Even if you don't know his name, you know his music. According to the Songwriters Hall of Fame, 91-year-old John Williams has composed the music for 115 films, and he's still going.
For John Williams, if a summer blockbuster movie is being made, he's the one most called on to compose the film score and conduct the orchestra. Even if you don't think you've ever heard a John Williams theme, odds are, you have. There are just a few of the blockbuster movies and franchises that he has written the scores for, according to Wikipedia.
Jaws
Close Encounters of the Third Kind
Star Wars
Indiana Jones
E.T. The Extra-Terrestrial
Harry Potter
Superman (1978)
Jurassic Park
I bet as you read the list, you could hear the theme to the movie in your head. The music he makes for films connects the audience with the movie. You know them by heart because he makes them memorable.
I recently learned, after hearing this amazing composer's scores in so many films over the last 50 years of my life, that he has family roots here in Maine.
There's a small piece of John Willams' listing on Wikipedia that quotes a source from the Sydney Morning Herald in 1997, stating that his father was from Maine:
"My father was a Maine man—we were very close. My mother was from Boston. My father's parents ran a department store in Bangor, Maine, and my mother's father was a cabinetmaker."
John himself never lived in Maine, as he was born in 1932 after the family moved to New York City.
We're not sure what department store pre-1932 in Bangor that his father Johnny Williams ran, but maybe someone reading this knows the answer and can share it with us.
With the completion of the score for Indiana Jones and the Dial of Destiny, John Williams announced that this would be his final film score, and that he plans to retire and focus on composing concert music. But then in January of 2023, Entertainment Weekly reported that he changed his mind.
That's good news!
25 Celebrities Who Have Owned Homes In Maine
From Kittery to Islesboro, some of Hollywood's biggest names have owned homes in Maine. We explore the who and where.
Gallery Credit: Joey
LOOK: Controversial songs from the year you were born
Stacker
celebrates history's most boundary-pushing—and thereby controversial—songs from 1930 through today.
Gallery Credit: Stacker