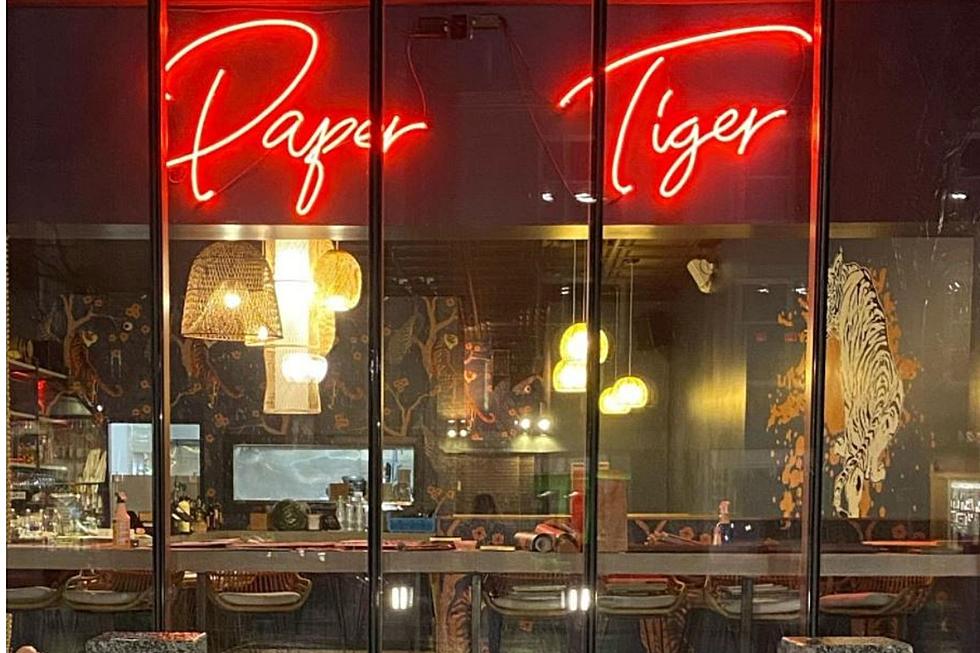 Island Style Restaurant 'Paper Tiger' Opens in Portland, Maine
papertiger.me via Instagram
Fun fact time. According to VisitPortland.com, Portland, Maine has more restaurants per capita than any other in the country, except for San Francisco. There are over 300 restaurants to choose from in Portland. That's crazy town! You could name just about any cuisine in the world and you'd find a restaurant in Portland serving it. And now you can another to the list.
Portland welcomed Paper Tiger to Portland on Monday at 425 Fore Street in the former space of Maine Lobster Shack and right next to Gelato Fiasco. They describe themselves as a restaurant that is "inspired by traditional fast food, oyster bars, and late-night Chinese restaurants."
Taking a look at their menu, they serve up pan-seared scallops, whole roast fish, a double patty burger, squid ink noodle, and wok-fried lobster. I'm going to pass on the squid ink thanks, but the wok-fried lobster has me intrigued. I've never had fried lobster, so I'm game.
They also have a raw oyster bar and serve their own exotic house cocktails like the one they call "Grow Up, Peter Pan." It's house rum and mezcal blend with chocolate, almonds, pineapple, and lemon. Peter Pan is too young to drink this.
Take a look at some of the photos that Portland Old Port shared on their Instagram page.
Paper tiger is just getting underway, and they plan to be open seven days a week from 5 p.m. to 1 a.m. so you late-night Old Port party people will have a new place to check out. Have a "Grow Up, Peter Pan" for me.
Mainers' Top 15 Favorite Brunch Spots in Portland
Whether you're looking for a hair of the dog at a boozy brunch or a classic eggs benedict just 'cause it's the weekend, Portland will have all of your brunch needs met.
15 Scenic Restaurants With the Best Views in Maine