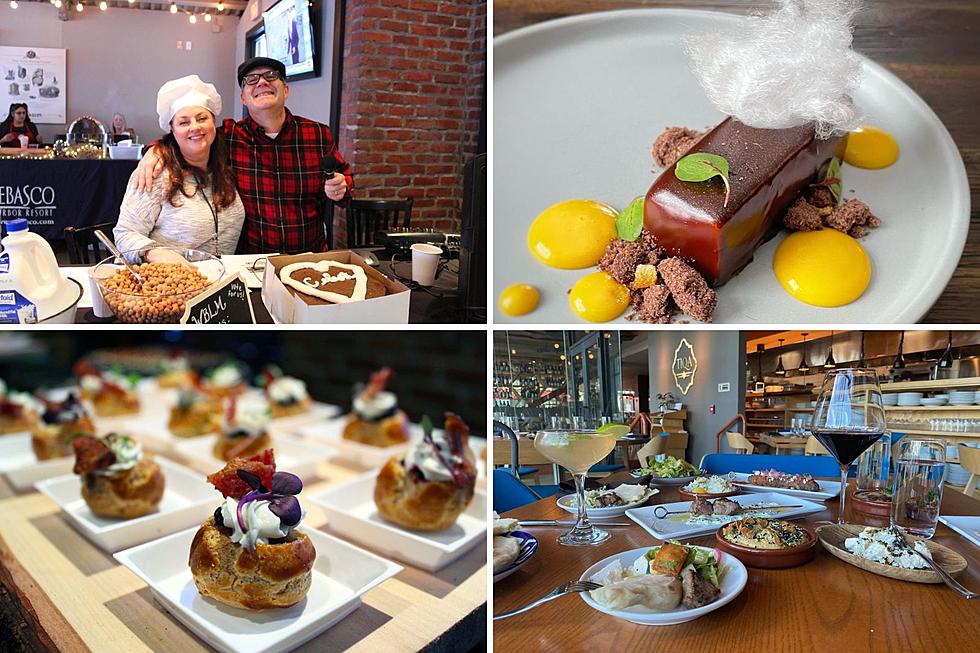 Hope You Are Hungry, Cause It's Time for Maine Restaurant Week 2023
Maine Restaurant Week
One of Maine's premier events is back. Starting March 1st and running through the 12th, Maine Restaurant Week takes center stage in the Pine Tree State.
Maine Restaurant Week
It all started back on March 1st, 2009, the day the very first Maine Restaurant Week began. Created by Gillian and Jim Britt, the yearly festival is a celebration of all things culinary here in Maine. Inspired to get people out and help fill restaurants in the winter, Maine Restaurant Week has been extremely popular with both diners and the industry.
Maine Restaurant Week is an opportunity for Mainers to experience special menus at local restaurants and hit up incredible events, as well as helping a great cause, the Preble Street Resource Center. Event ticket sales and sponsorships have helped Maine Restaurant Week give back quite a bit to an organization that does so much for the community.
2023 Maine Restaurant Week Schedule
There's plenty to do during Maine Restaurant Week this year. It's the largest schedule of events since before the pandemic.
Incredible Breakfast Cook-Off - One of the most popular events is back for 2023. The breakfast cook-off will put some of the best restaurants in the area against one another for breakfast supremacy. It is hosted once again by the Sea Dog Brewery in South Portland. The event will also feature our very own Captain and Celeste, broadcasting live from the event.
Coffee Cupping, Conversation, and a Spectacular Coffee Gift Box - Presented by Coffee by Design, the event brings coffee lovers together at the roaster's Diamond Street location. It will feature a class with a famous roaster, special coffee tastings, and a massive specialty gift set.
Spirit Quest - It's an event presented by Maine Spirits. The already sold-out event is essentially a "pub crawl" where the participant doesn't know the locations until the actual day of. It will be held on Friday, March 4, in downtown Portland.
Special Offers from Restaurants - These will be available for the entire event. Whether it's a special item or a planned price point three-course dinner, you will not be disappointed.
You can find out more information about these events and the participating restaurants by visiting Maine Restaurant Week's website.
Congrats, and best of luck to the Britt's for this year's event and the future. And a big thank you to them, the participating restaurants, sponsors and all, who help give back to the Preble Street Resource Center. Maine Restaurant Week is truly a premier celebration that has created a lasting impact on this community.
50 Maine Restaurants to Warm You Up This Winter
Thanks to our great listeners, we compiled a list of many of Maine's great restaurants that warm folks up in the winter.
These popular spots can be found across the state and are waiting for you to try them out.
How many have you been to? How many would you like to try for the first time?
Tom Brady's Tampa Rental Priced at $60,000 Per Month
Listed by Allan Mezrah of THE TONI EVERETT COMPANY, see inside and around Tom Brady's Tampa apartment priced at $60,000 per month.