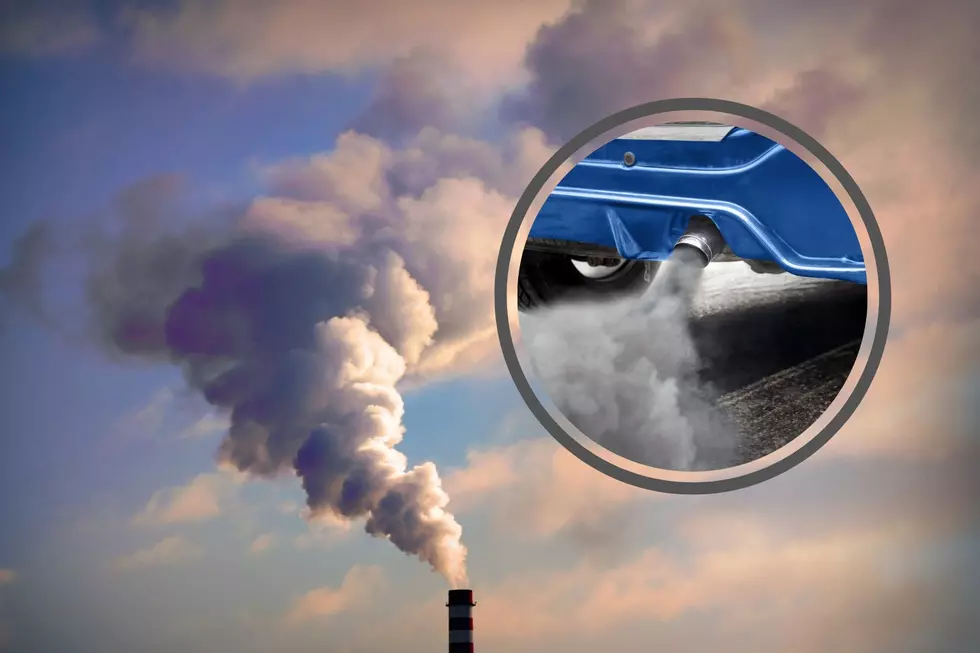 Here's How Air Pollution in New England Ranks Nationally
abadonian/Toa55
Can you take a deep breath, or do we have some issues to deal with in New England?  It depends on where you live.
Here's the unsettling description of air pollution.  We know it's horrible for our health even though it's not that easy to see, if at all, which often means we don't think about it collectively the way we should. This is from the World Health Organization:
Air pollution is contamination of the indoor or outdoor environment by any chemical, physical or biological agent that modifies the natural characteristics of the atmosphere. Household combustion devices, motor vehicles, industrial facilities and forest fires are common sources of air pollution. Pollutants of major public health concern include particulate matter, carbon monoxide, ozone, nitrogen dioxide and sulfur dioxide. Outdoor and indoor air pollution cause respiratory and other diseases and are important sources of morbidity and mortality.
Ouch!  This puts it into perspective for sure, so where do we stand in New England?
Well, you can take a deep, healthy breath, because I'm excited to say that Vermont and New Hampshire rank number one and number two in the country for the cleanest air, according to a study published by CNBC.
While Vermont isn't a surprise in this study, New Hampshire is, since the American Lung Association gave New Hampshire's air quality mixed reviews earlier this year in 2022.
Rhode Island comes in at number seven and Maine at number eight, so New England rules with incredibly clean air and four of our six states in the top 10.
On a side note, if you're like me and figured California is near the bottom since smog and Los Angeles are often synonymous, you may be shocked to know that it ranks at number six, right before Rhode Island and Maine, according to CNBC.
Massachusetts is number 17, and Connecticut is sadly quite low on the list at number 30.  You can click here for all of the details.
The Oldest Movies on Netflix in Every Genre
Here are the oldest films available on Netflix in a variety of genres. Some are as recent as the late '90s; others are over 100 years old.