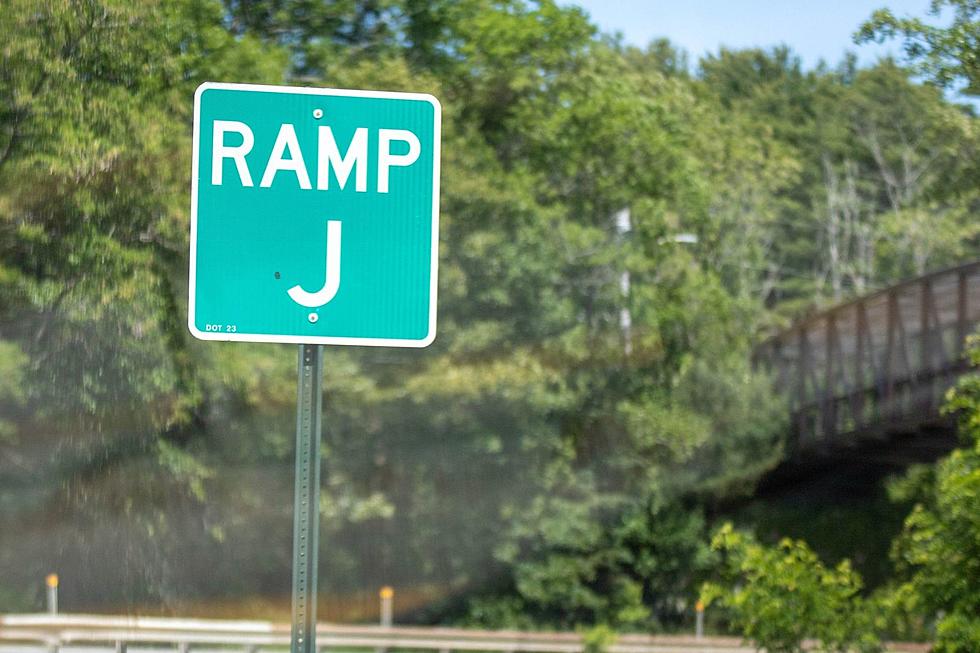 Have You Ever Wondered What These Signs on Highway Ramps in Maine Are for?
Maine DOT
As you drive on Maine highways like I-295, I-95, and the Maine Turnpike, you may notice some signs at various exit ramps that, if you're like me, didn't know what they were there for until now.
Most exit ramps from the highway are numbered and ever since 2004, Maine has numbered them based on mile markers rather than sequentially. But there are few exits where you will see a different designation or separate sign that will contain letters rather than numbers like this:
Or this...
They look a little out of place among all the other signage you see on Maine's highways, but of course, they have a purpose.
The Maine Department of Transportation recently installed new signs on Route 1 in Brunswick that use letters instead of numbers and the reason is actually pretty smart.
For areas like the bridge over the river between Bath and Brunswick, the ramps are all labeled with letters now to make it easier for emergency services to find someone's location that has called for help because they've either broken down, been in an accident of had some other emergency.
Rather than saying "I'm on the ramp at the bridge," they can be specific when they see the ramp sign and say "I'm on ramp J at the bridge." That way responders don't have to search all four ramps to find the person needing assistance.
You'll also see these lettered signs at the southern end of I-295. They've been there much longer, however.
25 Businesses That Could Replace Sears at the Maine Mall in South Portland
New England Towns Named on List of Happiest Cities in U.S.
According to
WalletHub
, these New England towns are among the happiest cities in the country.