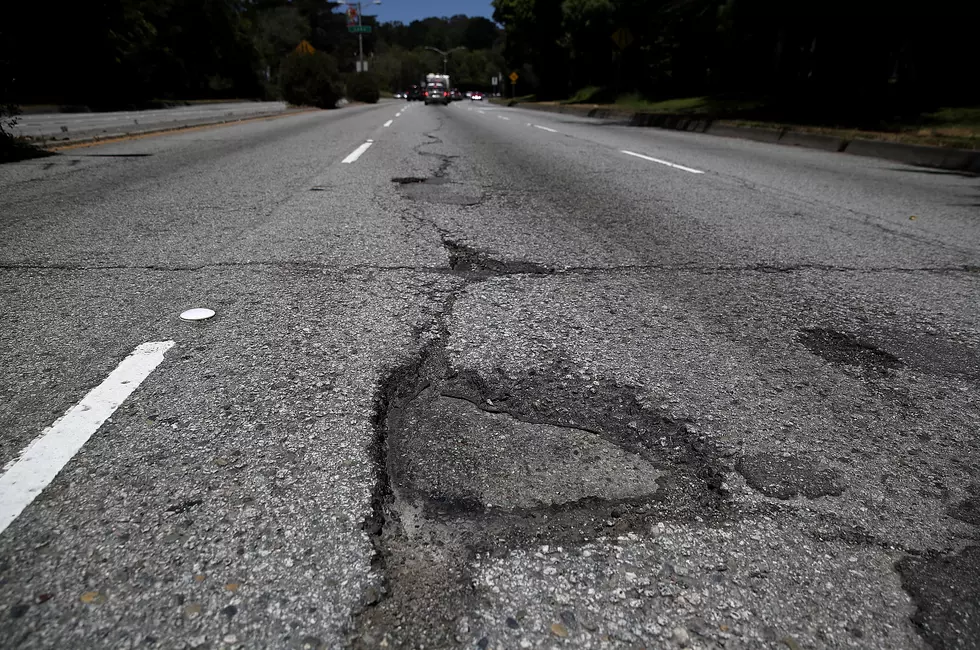 This New England State Has the Second Worst Roads in the US
Getty Images
A trope throughout New England is to beware of the dreaded Massachusetts driver.
For example, my Dad could've been driving a rover on Mars, get cut off by Martians, and would've said, "Psh – Massachusetts drivers!"
But it turns out Massachusetts drivers have a good excuse for being the "worst" drivers: they also have some of the worst roads.
Just how bad? According to a study conducted by Consumer Affairs, Massachusetts has the 12th worst roads in the U.S. So, it looks like New England got off relatively easy, right?
As Dad may have said (or yelled), "Not so fast."
According to the study, the second worst roads in all of the U.S. can be found in Rhode Island.
Per the study, 75% of the state's roads are in bad condition – not to mention 17% of its bridges (I'd make a "Road Island" joke but, Consumer Reports beat me to it).
Factors taken into consideration were percentage of roads in poor condition, motor crash fatalities on roads per mile, amount spent per miles on road, and vehicle mass traveled.
Maine had the 33rd worst roads, while Connecticut had the 28th-worst.
On the other side of the median, two New England states were ranked as having the best roads in America.
Vermont ranked third, with much of the credit being given to the Vermont Local Roads Program, providing seminars and workshops on keeping roadways safe. Just 4% of the state's rural roads are in poor condition (during my last visit to Vermont – where I had to drive from Burlington to Middlebury – I found myself thinking, "Wow – these dangerous backroads are pretty safe!").
But finishing at the very top as having the safest roads in the country was New Hampshire – where just 3% of roads were found to be in poor condition. Another factor in the Granite State's standing was the widening of the once terrifying Route 101.
Just one question for Consumer Affairs: did you take into consideration intersections? Because I and many other Seacoast residents would like to have a word.
These Are the 14 Worst Intersections in New Hampshire
Below are the absolute worst intersections that should be avoided at all cost, and fixed at any cost, in New Hampshire.
The Worst Intersections in Maine