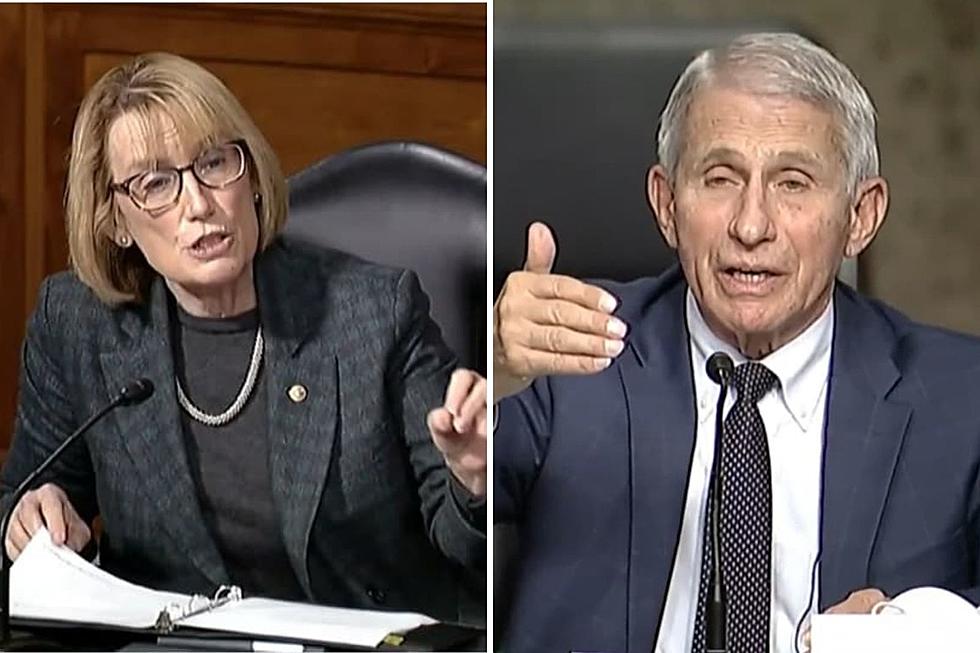 Hassan Questions Fauci, Walensky about Fed. COVID-19 Response in NH
Sen. Maggie Hassan, Dr. Anthony Fauci (Sen. Maggie Hassan via YouTube)
Questions from New Hampshire Sen. Maggie Hassan for Dr. Anthony Fauci about the Biden Administration's response to the Omicron COVID-19 variant were relatively tame compared to the fiery clash with GOP Sen. Rand Paul during a Senate hearing on Tuesday.
The hearing comes as New Hampshire's COVID-19 cases increase to another pandemic high of 18,079 active cases with 389 hospitalizations and 3 deaths.
Hassan's concerns regarded Federal Government assistance for New Hampshire, including a delay in the arrival of FEMA personnel and their scheduled short stay.
While not directly answering the senator's question, Fauci said that there are 60 surge teams deployed around the country to help in areas affected the most by the surge.
Hassan also asked CDC Director Dr. Rochelle Walensky about inaccuracies in New Hampshire's vaccination rate and issues with properly recording first doses and booster shots.
"Now among the challenges with these accuracies is that if people don't bring in their [vaccine] card, they are counted as a first dose when in fact their card would have been a third dose, and we rely on the states to work to reconcile any differences. We are working state by state, including in New Hampshire, to reconcile these inaccuracies," Walensky said.
Sen. Paul vs. Dr. Fauci
Paul showed an email exchange between Fauci and Dr. Francis Collins about creating a "quick and devastating published takedown" of the Great Barrington Declaration, a report by epidemiologists from Harvard, Oxford and Stanford that opposed lockdowns as an early response to the pandemic.
Fauci accused Paul of distorting his views and wasting time. Paul's attacks have led to threats upon his life, Fauci said during the hearing.
Contact reporter Dan Alexander at Dan.Alexander@townsquaremedia.com or via Twitter @DanAlexanderNH