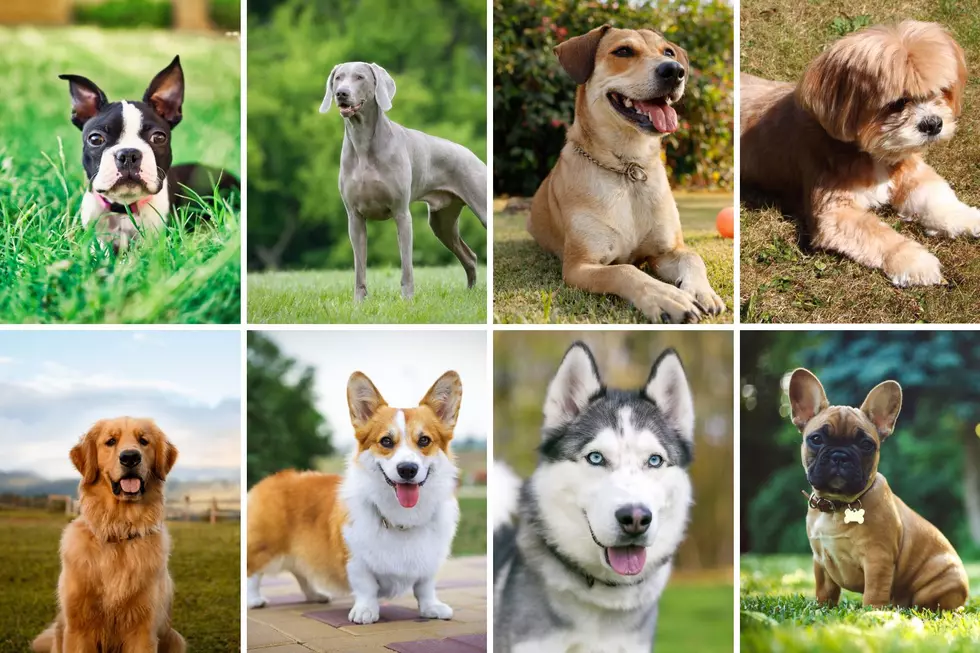 Good Girls & Boys: Mainers Pick Their Favorite Dog Breeds
Getty Images: Canva
Who Doesn't Love Dogs?
Ah yes, the dog. Man's best friend. Good ole Fido and Rover. Quite possibly the greatest living creation.
Let's face it, if you love dogs then you get where I'm going. They are simply wonderful creatures. Dogs have the ability to do so much for us. They are loyal, lovable, protective, youthful, and downright perfect. They can even help improve your own health. According to the American Kennel Club, dogs can help lower stress, improve heart health, give you a more active lifestyle, lower loneliness, and even lower the threat of allergies.
As you could probably tell, I have been a dog owner my entire life. Nothing but rescue dogs for life for this guy, but it doesn't mean I don't have affection for every breed out there.
I was reading the other day that the Labrador Retriever is actually the most popular breed in Maine. It's not surprising. These canines make a perfect breed of dog, especially for us Mainers. However, it made me start to wonder about other popular dog breeds here in Maine.
Thanks to WBLM's social media nation, I was able to put together a list of 30 different dog breeds that listeners chose as their favorite.
Some of these dog breeds are absolute number one draft picks, while others are a bit more surprising. One thing I do know is that there is no wrong answer. Every dog is equally awesome.
You can see our voter's selections below. Which dog breed is your favorite?
And don't forget to check your local shelter to potentially find your next good girl or boy.
Mainers Favorite Dog Breeds
Mainers told us their favorite dog breeds. Its a unique and diverse list...with one or two surprises.
LOOK: Here Are 30 Foods That Are Poisonous to Dogs
To prepare yourself for a potential incident, always keep your vet's phone number handy, along with an after-hours clinic you can call in an emergency. The ASPCA Animal Poison Control Center also has a hotline you can call at (888) 426-4435 for advice.
Even with all of these resources, however, the best cure for food poisoning is preventing it in the first place. To give you an idea of what human foods can be dangerous, Stacker has put together a slideshow of 30 common foods to avoid. Take a look to see if there are any that surprise you.