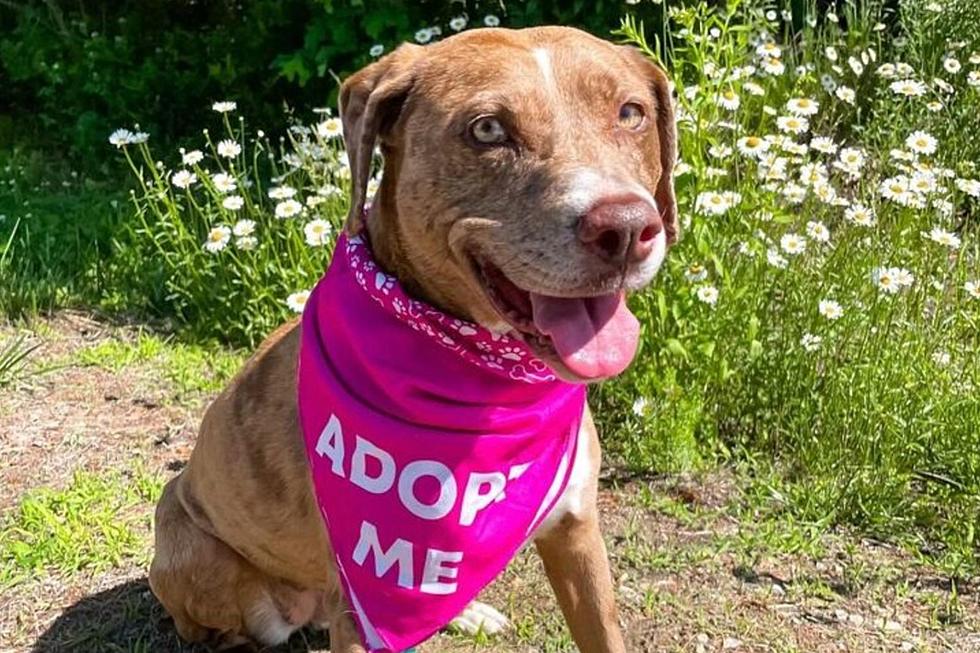 Go on Fun and Special Doggy Dates Through This Maine Animal Shelter
Animal Welfare Society via Facebook
Words can't describe how much our pets mean to us.
They're our best friends, closest companions, and often (scratch that, always) better listeners than people. A pet can bring so much joy to your life, enriching it for the better.
New England has countless animal shelters filled with dogs, cats, and other critters for you to meet. One of these places, The Animal Welfare Society in West Kennebunk, Maine, has a pretty fantastic program for both dogs and humans: Take a Dog on a Date.
The concept is simple: you sign up to be a short-term foster and show a canine some love. What makes the program unique is that the commitment doesn't have to be for an extended period of time, but rather anywhere from a few hours to a weekend. 
According to the AWS, a doggy date could be:
A Leisurely Lunch Date
A Half-day Adventure
A Daylong Field Trip
An Overnight Sleepover
A Weekend Getaway
This writer loves everything about this. Not only does this opportunity give dogs a well-deserved break from a shelter environment, but allows prospective pet owners to experience what owning a dog is like. Heck, this could also be a fun experience that you and your loved ones can have together. Wouldn't it be fun to swing by the shelter, pick up a couple of furry friends, and spend the day out on the town?
To learn more about the Take a Dog on a Date program, click here, or fill out your dating profile today.
In the meantime, here's a look at some popular animal shelters in New Hampshire.
Looking to Adopt a Four-Legged Bestie? Visit These 14 New Hampshire Animal Shelters
Only 11 Drive-Ins Still Exist in New England: Here's Where They Are
Drive-In Movie Theaters are so fun, but dwindling away. Here's where to find one.