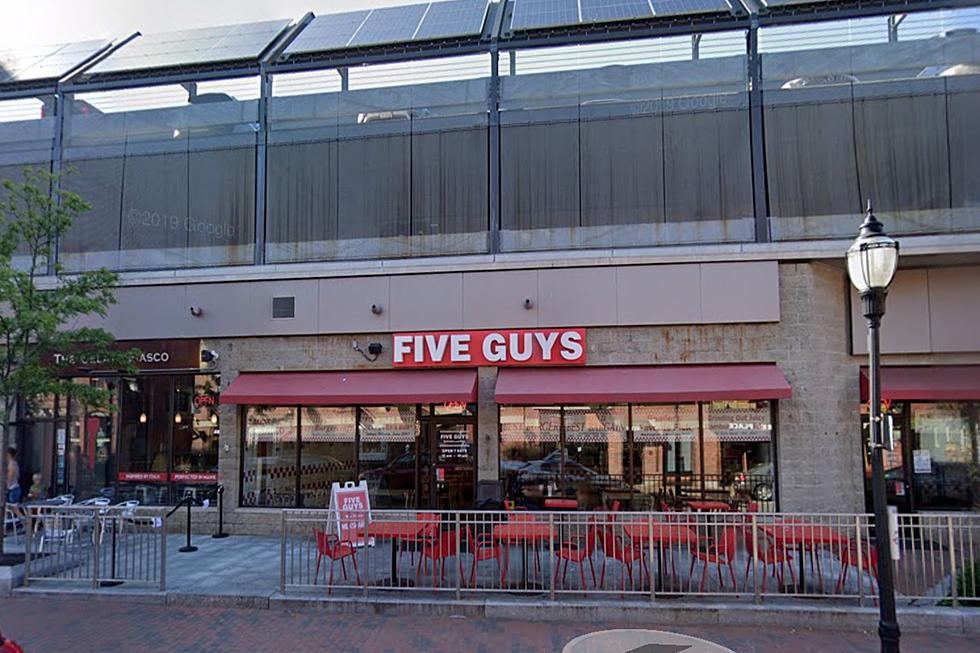 Five Guys In Portland's Old Port Won't Be Reopening For Summer Crowds
Google Maps
As restrictions continue to ease and crowds begin to pour into Portland's Old Port, the late-night crowd won't be feasting on burgers at Five Guys at 425 Fore Street anymore. The burger chain went dark during the pandemic with many locals believing that construction involving the adjacent parking garage was the culprit. In reality, Five Guys in the Old Port is gone for good.
According to WMTW, Five Guys shuttered their Old Port location back in January due to decreased foot traffic and uncertainty over when the pandemic would subside. Five Guys will definitely be missed by weekenders who often closed out their Friday or Saturday nights with a hot, greasy burger and fries from Five Guys. The property that housed the popular burger joint is now available for a pricey lease rate.
While it didn't seem Five Guys had been at 425 Fore Street for that long, they actually opened back in 2011. It was heralded as the battle of the burger chains that year, as Elevation Burger also opened a location in Portland's Old Port as well. Elevation Burger survived and pandemic and continues to operate on Commercial Street.
If you're still craving Five Guys offerings, their location at 198 Maine Mall Road in the Guitar Center plaza remains open and operational.
LOOK: 15 Discontinued McDonald's Menu Items
5 National Chains That Didn't Last Long in Maine