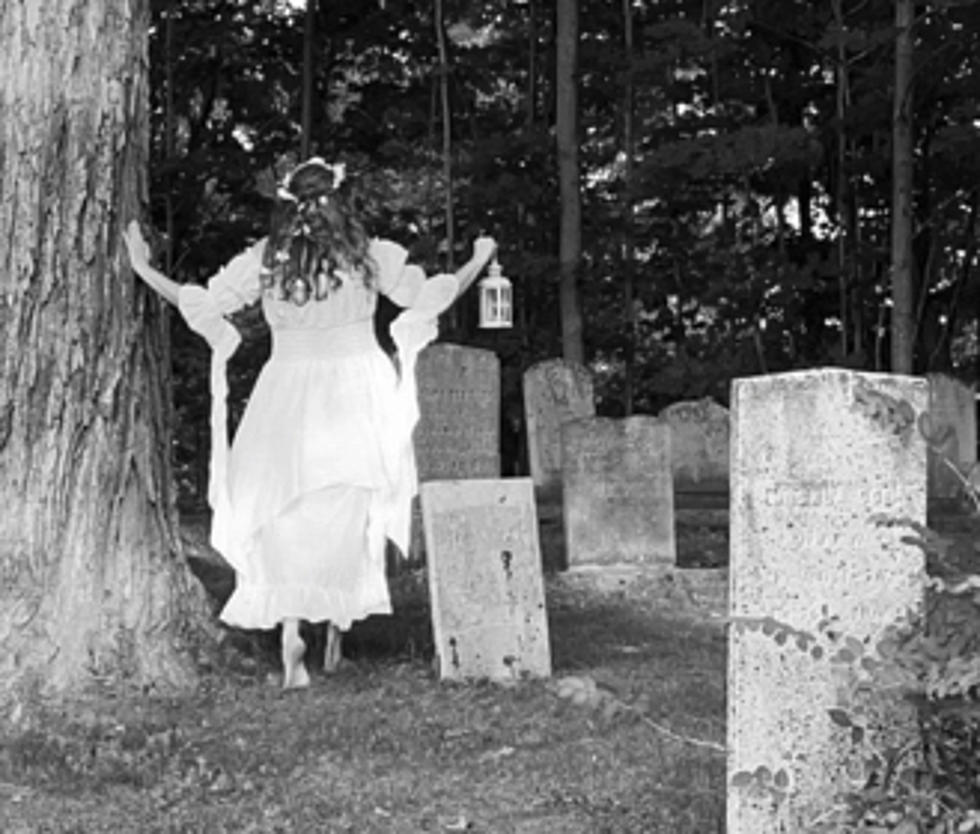 Final Call For Hallowell's Granite City Ghost Tours – If You Dare
curtesy of Tidbit Tours
Did you know that now through Halloween you can join the "Woman in White" with her lantern as she takes you on a ghostly journey through the streets of Hallowell, Maine.
Granite City Ghost Tours is an adventure in and of itself. You'll be amazed, spooked, and maybe even afraid as you learn of the mysteries, hauntings, murder, and history that surround the old streets of Hallowell.
Perhaps you haven't heard of the Women in White who restlessly roam seeking to reconnect with the spirits of their loved ones and deceased children? The last few remaining Granite City Ghost tours of the season are upon us now. This guided tour will take you along the banks of the mighty Kennebec River and the lantern lit streets of quaint Hallowell.
Those that know the truth know that Hallowell has more dead relatives than living ones. Many active spirts still roam the streets of Hallowell in unrest.
Tonight Kristi and I will join this special Granite City Ghost Tour tonight (Wed 10/20/21 @ 7pm) for a Full Moon adventure. In addition to Hallowell's Weeping Woman who will guide us on our journey, we will also be joined by a local psychic medium who will interpret what we encounter on our 1.5 hour journey into the unknown.
Space is still available to join us if you dare. CLICK HERE to book your tour with us tonight!
There will also be 3 additional tours available before the season ends for the year:
Sat - 10/23/21 @ 7pm
Sat - 10/30/21 @ 7pm
Sun - 10/31/21 @ 7pm
Get some friends together and enjoy an evening of intrigue in Hallowell.
To learn more, and book your tour online go to www.tidbittours.com
EASY DIY: Spooky & Sweet Halloween Charcuterie Boxes
Looking for a super easy Halloween treat to make for friends, family, or co-workers? YOU NEED TO MAKE THIS HALLOWEEN CHARCUTERIE BOX!
Check Out These 10 Stories Of Haunted Maine
Looking for a good scare? Here are ten Maine haunting and ghost stories.
6 Maine Ghost Towns You Never Knew Existed
Considering the area that we now call the State of Maine has been inhabited for thousands of years (first by the Native Americans and later by European settlers) it shouldn't come as any surprise that we have a few "ghost towns" in our state. Here are six ghost towns listed by
Hotels.com