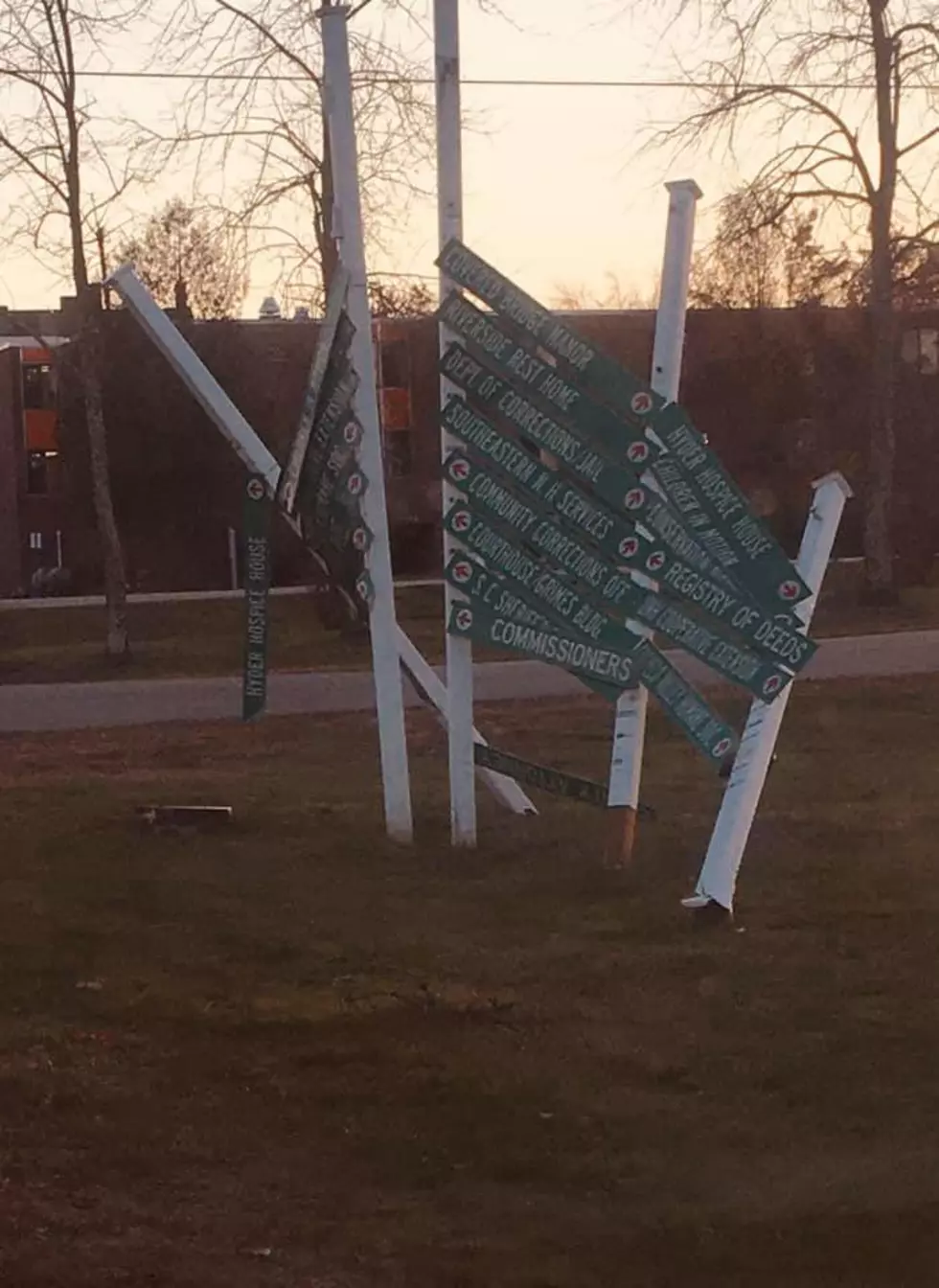 Even the Signs in Dover Are 'Over It' for 2020
Brandi Ann Dibble FB
Pretty much every conversation I have these days starts with "How are you hanging in there?" and ends with "I'm so over it".
As Rodney Atkins famous song says "if you're going through hell, just keep on going", and that's what 2020 has felt like.  Whether you're dealing with unemployment, home school learning, health issues...it's safe to say that 2020 hasn't been a stellar year.
Now, it looks like even the street signs in Dover are over it as well!
Brandy Ann Dibble of Dover took these great pictures of the signs at the end of County Farm Road.
She posted the pics up on the (un) Official City Of Dover Facebook page and the comments that it's getting are cracking me up!
Brandy asked in her post if anyone knows what the heck happened to the signs.  Here's some of my favorite responses:
Turns out that, according to the Facebook page, the crooked signs are actually the result of a driver not seeing the stop sign at the end of County Road.
If ever a picture could sum up how we are all feeling about this year, I think this one does it.  A little scrambled, leaning to one side, and in general, just a mess!
Here's to hanging on just a little longer and all of us making it through this year safely!
See the Must-Drive Roads in Every State