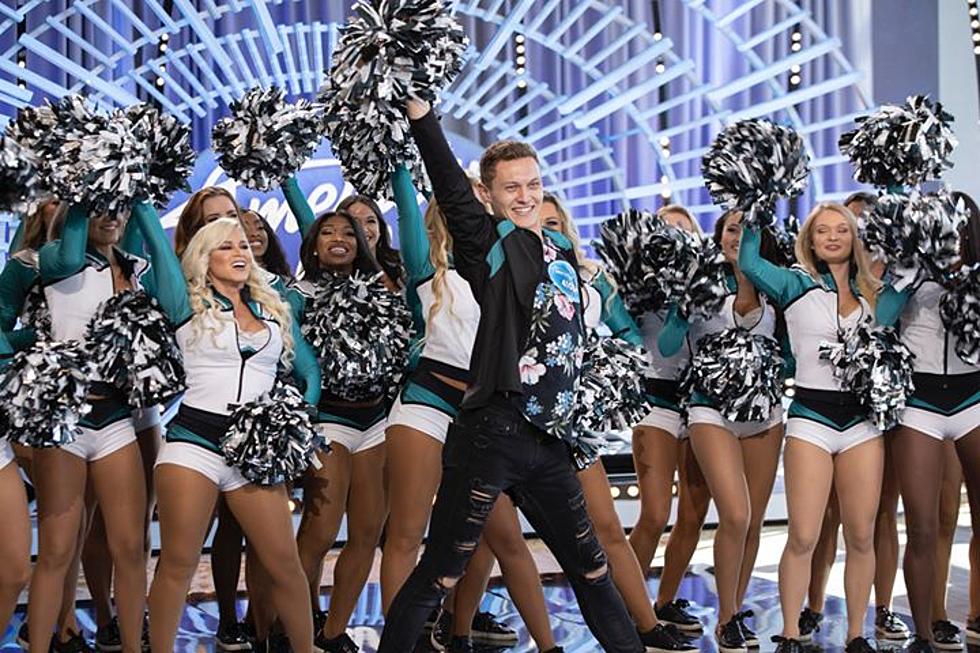 Eagles Cheerleader From New Hampshire Auditioning For 'American Idol'
(Photo Credit: Susan Tanguay/Used With Permission)
Does Kyle Tanguay have what it takes to be the next "American Idol"? We will find out this Sunday, February 22nd, when he makes his debut in week two of the new season. Tanguay is from Rochester, New Hampshire via Lebanon, Maine where his mother was born. He graduated from Spaulding High School in 2016. So, the 21-year-old definitely has New England roots, even though he now lives in Pennysylvania, where he is pursuing a BFA in dance at the University of the Arts in Philadelphia. That's according to his website, where picture after picture demonstrates his graceful poses and flexability. And if the photos don't convince you of his incredible talent, watch this video that proud mom, Susan Tanguay, shared on her Facebook page.
Oh yeah, did we mention that Tanguay is also a professional cheerleader for the Philadelphia Eagles? He's the first male cheerleader for the NFL team in over 30 years, according to a tweet from "American Idol."
Tanguay dances, cheerleads, and sings. Does he sing well enough to win the hearts of AI judges and the nation's votes. Let's watch and listen… Insert "mind blown" emoji here.
Let's do our own cheering for Tanguay this Sunday at 8 p.m. on ABC.