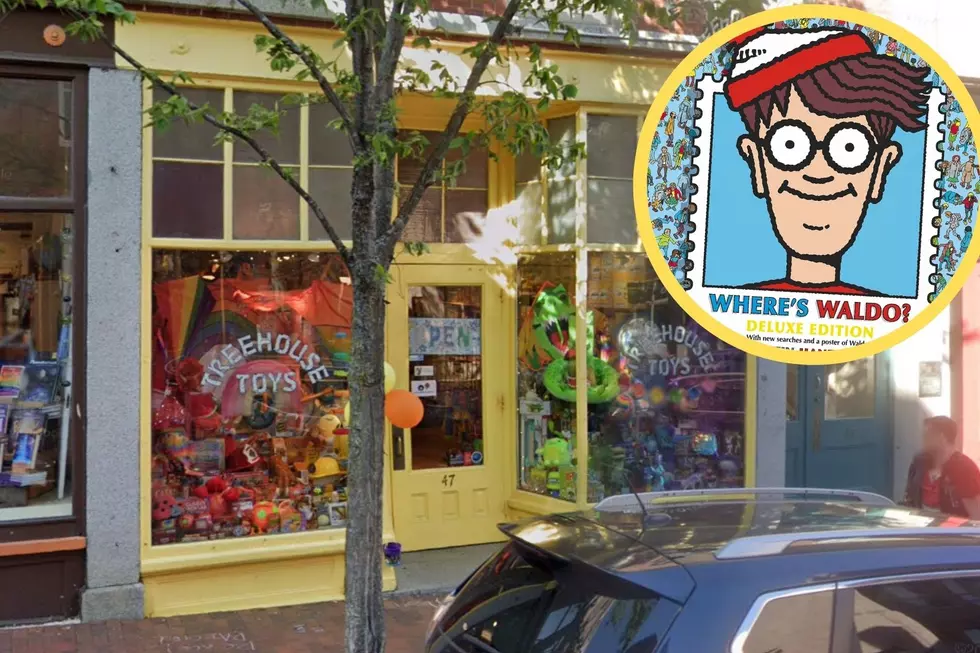 Downtown Portland 'Where's Waldo' Hunt Happening Through July
Google Maps/Amazon, Author, Martin Handford
Where's Waldo?
Where's Waldo is a series of books that has been beloved by kids for decades with the first book coming out in September of 1987. If you've been living under a rock since then the books are big and colorful and full of funny and busy scenes. In them, you have to search around for the man himself, Waldo. If you really want to take it up a notch you can find his friends and other things too.
Coming up in Portland you can venture around downtown and search for Waldo on a grander scale.
Portland Hunt
It has been several years since this event has taken place but it's back for July 2022. The event is hosted by Portland toy staple, Treehouse Toys.
Participating in the fun is free and could pay off in prizes!
To get started stop by Treehouse Toys (or any of the participating establishments) and grab your "Find Waldo Local" passport and start looking around! Every place you find him be sure to get your passport stamped/signed!
The first 125 participants to collect stamps from at least 10 different businesses get a Waldo temporary tattoo and a $1 off Waldo book coupon. Those that collect all 19 stamps in their passport will get both of those things and get entered into a drawing for Where's Waldo books, a $25 Treehouse Toys gift certificate and more.
The month-long hunt ends on July 29th with a party at Treehouse Toys from 4:30-5:30.
The following businesses will have a hidden Waldo:
Bard Coffee
Coast City Comics
Cool As a Moose
The Fish & Bone
Green Hand Bookshop
Gus & Ruby Letterpress
The Holy Donut
Longfellow Books
Maine Historical Society Museum Store
The Maine Souviner Shop
Mexicali Blues
Old Port Candy Co
Old Port Card Works
Portland Public Library
Print: A Bookstore
Sherman's Books
The Thirsty Pig
Treehouse Toys
Uncommon Paws
See the full details of the event here.
Take a Look Inside a Four-Story Apartment for Sale Right Near the Old Port in Maine
A glimpse into the life of a Portland, Mainer.
Stephen King Over the Years