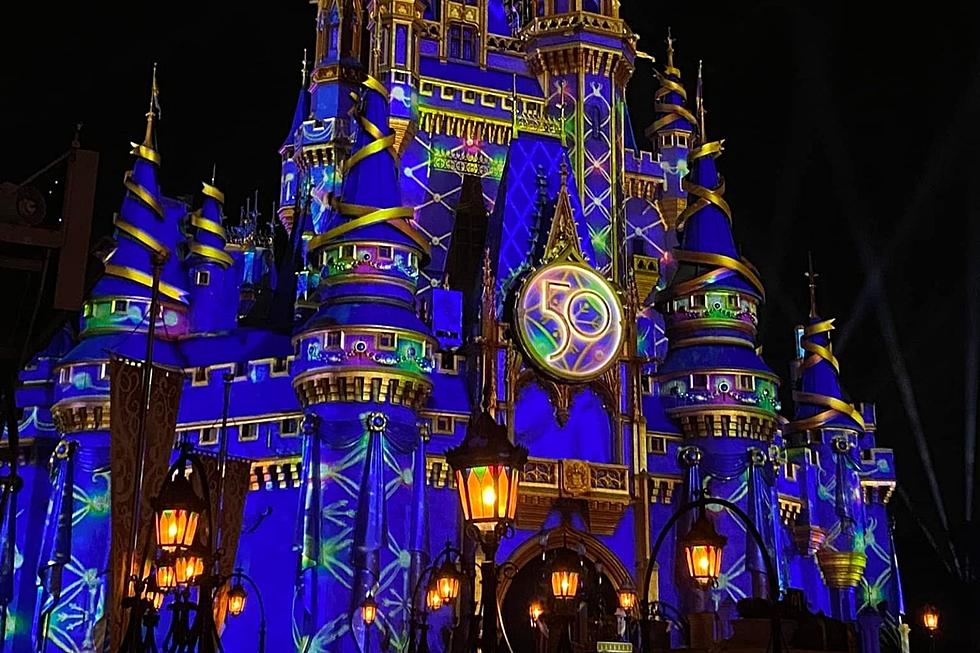 Magical Walt Disney World Updates For Your Spring Break and Summer
Chantel
With Spring Break coming up, many people will be going on vacations. If you choose to make Walt Disney World your vacation well then it's time to put away your jackets, pack your ears, and gather up your family to head to warmer and rainy weather. Seriously though, you will want to pack a raincoat, poncho or my go-to is just a hat to block out the rain.
Since October 1, 1971, Walt Disney World in Orlando, Florida, has been welcoming guests from all around the world to the Magic Kingdom. With 4 parks (Disney's Hollywood Studios, Magic Kingdom, Disney's Animal Kingdom, and EPCOT) Walt Disney World has many visitors throughout the year.
Walt Disney World is not just for kids, it's for the young and young at heart. There is nothing like walking down Main Street USA (which is actually based on Walt Disney's hometown of Marceline, Missouri), seeing some of your favorite iconic characters, the smells (yes, there are so many scents that are pumped through attractions and the park), and getting lost in all the different lands and countries that Walt Disney World has to offer.
I have been going to Walt Disney World annually and have seen a lot of changes over the years. Of course, some guidelines in the parks have changed due to 2020, but it looks like some of the newer guidelines that were put in place are disappearing.
Walt Disney World has many announcements that came out recently, that may help you figure out your next vacation.
Updates and Events
Remember to pack your cameras and autograph books, because for the first time in two years you can finally get up close and personal with Disney characters. The most recent news for Walt Disney World is that meet and greets are coming back. According to USA Today, you will be able to hug your favorite characters starting on April 18th however, it will be in phases throughout the Spring and Summer.
For some time, Walt Disney World has been working on adding newer attractions to their parks, including many attractions to be added at EPCOT. Two roller coasters have been in the works for some time and we are finally getting more information about them. This summer, Guardians of the Galaxy: Cosmic Rewind will be opening at EPCOT. Unfortunately, there is still no opening date set for Magic Kingdom's TRON Lightcycle Run, but we keep getting updates.
Disney has also announced their Food & Wine Festival at EPCOT. According to, Disney Parks Blog, the festival will run from July 14th to November 19th. However, I will tell you that at last year's festival some food stands opened in phases, most were not available until September.
Unfortunately, Walt Disney World has yet to announce when their nighttime entertainment, Fantasmic!, at Disney's Hollywood Studios will be back, but EPCOT and Magic Kingdom both still have firework shows that you can attend.
Know Before You Go
If you're looking for a fun free activity to do one day you can go find hidden Mickeys. All throughout the Disney property (in and outside of the parks), there are hidden Mickeys that you can turn into a family scavenger hunt.
No matter what, if you are a planner or not, if you are interested in any dining experiences you will want to reserve those as soon as you can. Sometimes you can get lucky and book the day of or join a waitlist, however, it is not guaranteed that you will be able to get a table.
If you are planning on booking dining, I highly encourage you to check out parade times in advance so that you won't possibly miss something that you wanted to see.
ProTip: If you are a fan of Star Wars, you will want to book a night reservation in Galaxy's Edge to take some amazing photos with barely anyone around you.
Whether you are an annual pass holder (note: Walt Disney World just reduced the number of park reservations available for AP holders) or just getting day passes for the theme parks, you will need to book a reservation to reserve your entry to one of the parks. However, it is important to note that you can hop to another park anytime after 2 pm (yes, it is possible to still hit all four parks in one day if you wanted to do that).
If you need to utilize Disability Services during your visit, your best option is to pre-register online 30 to 2 days prior to your visit. You can find out more information here. If you don't pre-register don't stress, when you get to the park go to guest services in the park (or look for blue umbrellas around the park) and they can get you registered.
10 Disney Movies That Deserve Their Own Rides
Here are 10 Disney movies that we think would make particularly great theme park rides, whether it be a dark ride, flume ride, or rollercoaster.
15 Unique Airbnbs for a Special Vacation in Maine
Whether you're tucked away in the woods in a treehouse or nestled in on the ocean in a sea-view cottage, Maine has plenty of unique stays that put the 'vacation' in vacationland.