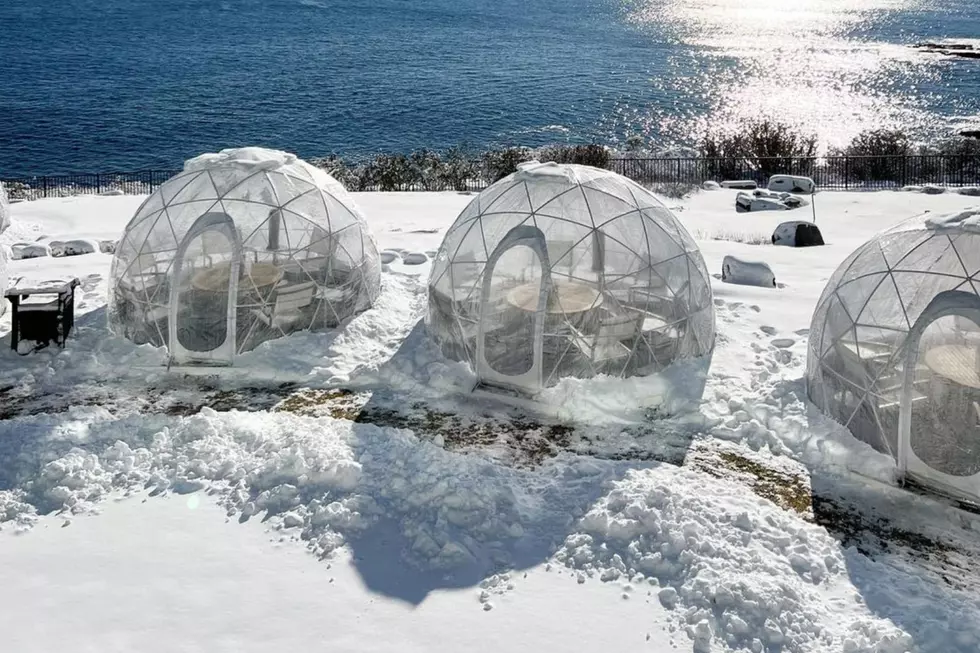 Maine Has Winter Igloo Dining on Top of a Cliff With Spectacular Ocean Views
Cliff House via Facebook
Maine has some spectacular views all year round. Yes, we get many tourists during the summer months, but there is still so much to see during the rest of the year. Just because it gets cold outside during the winter months, doesn't mean you cannot go enjoy the breathtaking views that Maine has to offer.
I have always wanted to go to an igloo bar, where you sit and drink inside an "igloo" that will keep you warmer than just standing outside. Igloo bars seem cool, however, I may have found something even better and it is right here in Maine.
Imagine you are going on a romantic date during the colder months, this may be perfect. Nothing says romantic like dining by the beauty of the ocean, and Nubb's Lobster Shack at Cliff House Maine in Cape Neddick is giving you that opportunity once again.
Cliff House took to Facebook to share that this amazing dining experience is coming back.
You can rent out your own private igloo that sits on the cliff side overlooking the ocean.
This is the 3rd year that they will be holding this amazing experience, and you can already start booking your reservations. You may want to check your calendar before booking though because the igloos will not be open until December 23rd.
If you are interested in dining in an igloo at Nubb's Lobster Shack, then you probably should know that the igloos will only be available from December 23rd to March 30th (and only on Thursdays thru Sundays).
You can choose to sit in the middle of a snow storm while dining and staring out into the (almost) frozen ocean.
If you are wanting to make reservations in advance, you can call (855) 867-0946 as well as take a look at the menu here.
30 "Under-the-Radar" Restaurants in Maine
Thanks to our great listeners we were able to compile a list of many of Maine's great "under-the-radar" restaurants, cafes, pubs and bakeries.
These great spots can be found across the state, and waiting for you to give them a try.
How many have you been to?
The 10 Safest Places in Maine to Live Right Now
Breaking down stats relating to violent and property crime, here are the 10 places in Maine that are the safest to call home right now
according to SafeWise.com
.