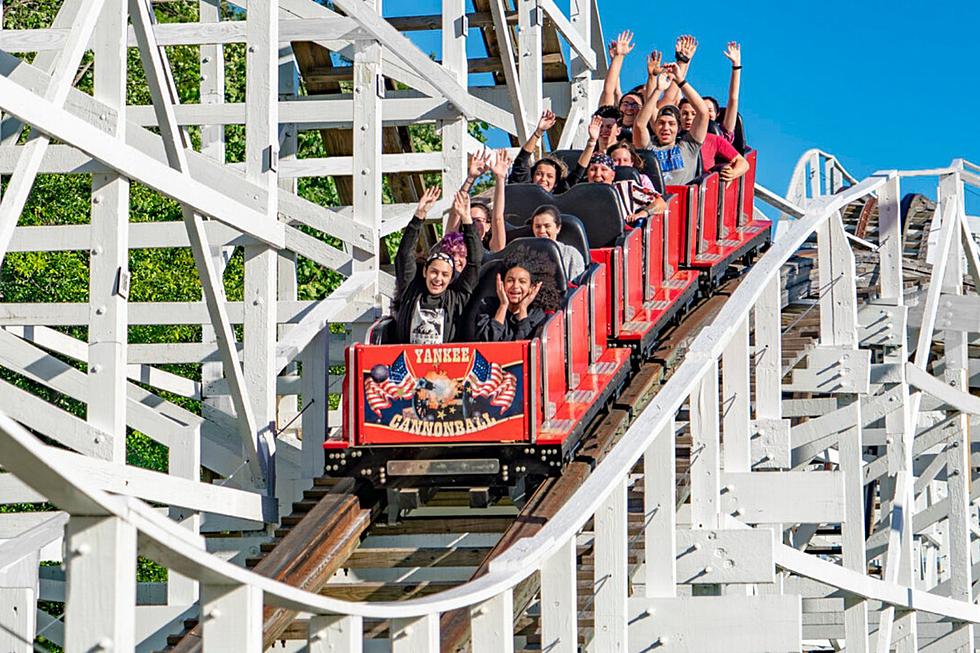 You Won't Believe What Canobie Lake Park in New Hampshire Just Removed
Canobie Lake Park via Facebook
Salem, New Hampshire's Canobie Lake Park is a place where both friends and family can gather on a sunny (or even rainy) summer day. I remember going to Canobie Lake Park all the time not only with friends and family, but also with summer camps, and it was always the highlight of my summer.
From food to live entertainment to rides, Canobie Lake Park has it all. Honestly, I lived for the rides and always needed a sweet treat (either a caramel apple or pieces of fudge).
It's been hard growing up, not in the way that you may think, but the fact I have been witnessing some of my favorite Canobie Lake Park attractions become retired. Now, will a couple retired attractions stop me from going to the park? Absolutely not, there is always newer attractions that take the old one's place.
With the mirror maze and the corkscrew gone, it is already time for yet another Canobie Lake Park attraction to retire. However, this one hits a little differently.
According to Coaster Chit Chat, after almost 30 years, the Tall Timber Splash is being retired. If you do not remember exactly what the attraction I am talking about is, well let me remind you...Tall Timber Splash was the two green water slides that sat next to the Mine of Souls.
Yes, the green water slides where we all almost flipped over after making the decision to get "wet" or "wetter".
Granted Canobie Lake Park has newer water slides in Castaway Island, the Tall Timber Splash will always remain part of my childhood. There is probably one thing that I will not miss about this attraction however, and that is the long lines and the stairs that we had to wait on ( I don't know about you, but I always tried to look for my car in the parking lot while waiting in line).
Unfortunately, Canobie Lake Park has not yet said what will take over this space, but hopefully is will be something just as amazing for our kids to make their own memories.
Top 10 Ranked Canobie Lake Park Attractions
Here are some of the best attractions that you can go on at Canobie Lake Park, in my opinion.
12 Canobie Lake Park Celebrity Tribute Shows
For years, Canobie Lake Park in Salem, NH, has held live entertainment, tribute shows of some famous musicians.