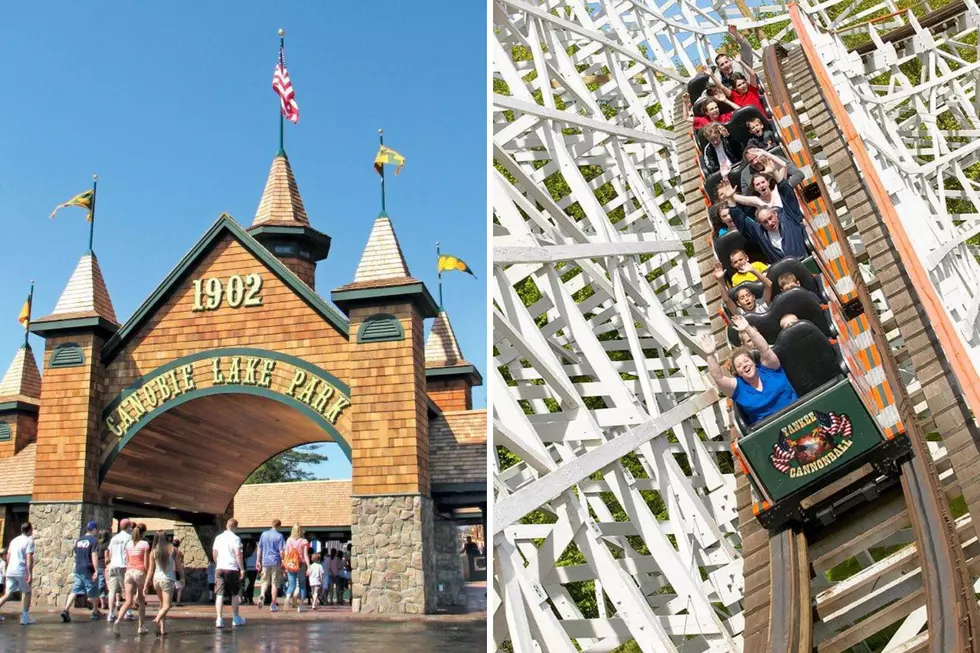 A Fun-Filled Day Awaits: Canobie Lake Park Announced Opening Date for the 2023 Season
Canobie Lake Park via Facebook
I don't know about you, but I am already thinking about summer. More specifically, spending the day out with family and friends enjoying some food, games, and rides. Well, the opening date for the 2023 season at Canobie Lake Park in Salem, NH, has finally been announced.
I already know that this year, Canobie Lake Park is going to have a new experience for us to witness. Late last year, they announced that a new attraction will be coming to the park. Trust me, if you love rides that spin but do not go upside down, you will be happy with this new addition to the park.
Of course, Canobie Lake Park offers a bunch of fun attractions perfect for everyone! Not to mention, delicious food stands, games, a water park, and fun events throughout the year.
Unfortunately, when I checked the calendar on the park's website, none of Canobie Lake Park's events have yet been scheduled or announced.
Whether you are looking for a fun place to cool down this summer, or just looking to have a great day in the sun, Canobie Lake Park has always been my family's go-to.
We only have to wait a few more months for Canobie Lake Park to open this year, as they have set the opening date for Saturday, May 20th.
During the month of May, they will be open on May 20th, 21st, 27th, 28th, and 29th from 10:30 am to 7 pm. After June 2nd, they will have more than just weekend dates available.
Looking at the calendar, it is important to note that the park will only be open for one Tuesday this year, July 4th.
Already looking forward to planning your trip to Canobie Lake Park? Well, if you are looking to purchase day tickets, you will have to wait a bit longer. The prices for day tickets for the 2023 season have yet to be released.
If you are planning on visiting Canobie Lake Park more than a few times this year, you may be interested in one of the 2023 seasonal passes that they offer.
You can choose between the "Basic Season Pass" which costs $159 (note: this will not allow you in on certain weekends) or the "Platinum Season Pass" which costs $229 (this pass does not have any days blocked).
You can find more information and purchase season passes for the 2023 season here.
One other thing I love about going to Canobie Lake Park is all the shows that they offer, here are some of the previous "celebrities" that performed at Canobie Lake Park.
12 Canobie Lake Park Celebrity Tribute Shows
For years, Canobie Lake Park in Salem, NH, has held live entertainment, tribute shows of some famous musicians.
Are These Canobie Lake Attractions Plus-Size Friendly?
I have decided to sit down and write about my experiences being a plus-sized individual going to theme parks and hopefully help others.