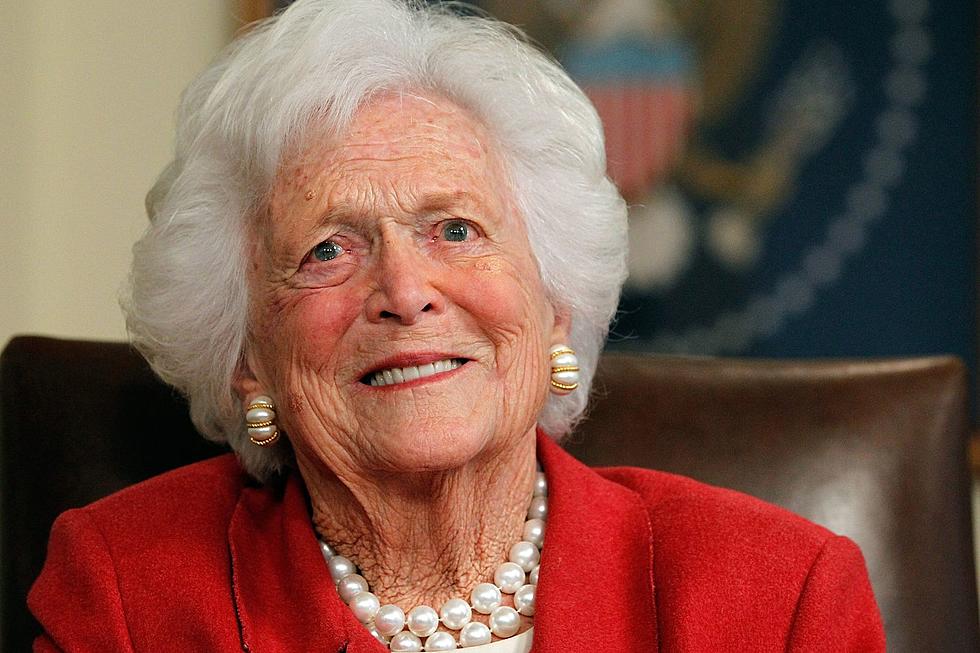 Bush Twins Visit Maine's Barbara Bush Children's Hospital to Honor Their Grandmother
Tom Pennington / Stringer
Jenna Bush Hager and Barbara Bush were recently in Portland, Maine, to visit the children's hospital named after their beloved grandmother.
In a segment shown on Today, which Jenna is a correspondent, contributor, and co-host on, cameras followed the two around a visit to the hospital as they talked about their grandmother's legacy.
In 1998, Maine Medical Center renamed their children's hospital "The Barbara Bush Children's Hospital" in honor of First Lady Barbara Bush, for her long-standing commitment to children's issues around the world. The hospital has since become well-known throughout New England for its excellent care for children.
According to the Barbara Bush Children's Hospital website, both President Bush and Barbara Bush were there for the opening, and over the years, both took an active interest in the hospital.
This video was released for the 20th anniversary of the hospital, and begins with Barbara Bush speaking about what it means to have her name on the door.
In 2021, when the younger Barbara Bush was in Maine for the weekend, she unexpectedly gave birth to her daughter Cora at the children's hospital carrying her grandmother's name. At the time, she didn't know that the children's hospital was named after her grandmother, but both Barbara and Jenna believe their grandmother was looking down on her grandchildren and this new great-grandchild. Just speaking about the experience brought Barbara to tears.
During their visit, as their grandmother often did, the Bush twins read to the children at the hospital, played games, and did arts and crafts with them. Their grandmother loved doing this.
New England Towns Named on List of Happiest Cities in U.S.
According to
WalletHub
, these New England towns are among the happiest cities in the country.
Gallery Credit: Jon Rineman
LOOK: Baby boomer baby names that have gone out of style
Using info from the Social Security Administration's baby name database,
Stacker
compiled a list of baby boomer baby names that have declined in popularity.
Gallery Credit: Elizabeth Jackson