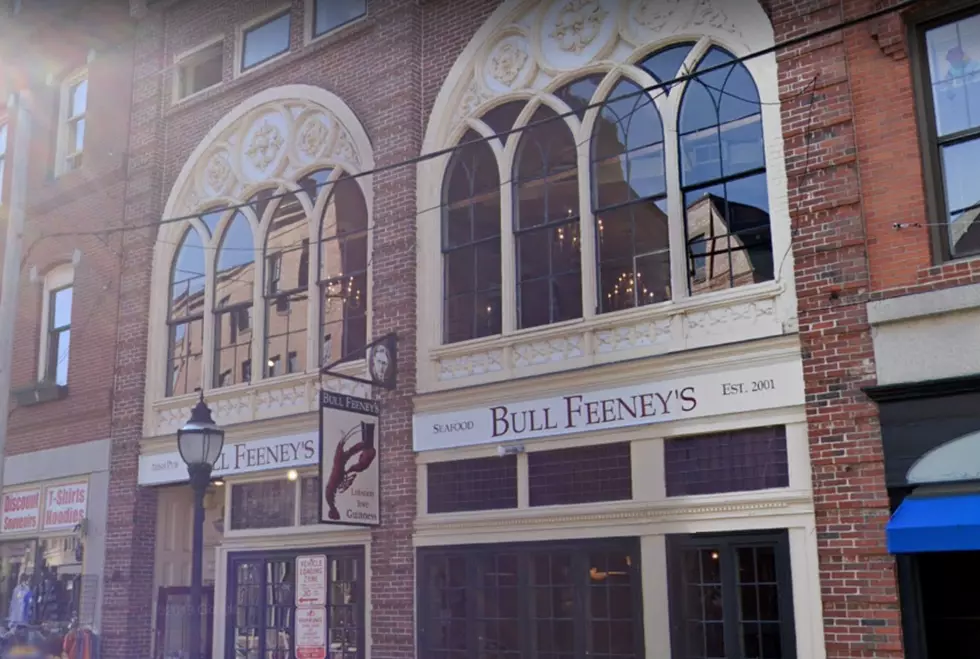 Bull Feeney's in Portland, Maine, is Finally Ready to Reopen
Google Maps
More than two years ago, many restaurants and bars in Portland had difficult decisions to make due to the pandemic. For longtime Old Port staple Bull Feeney's, the choice was to shut down operations and hope for a reopening in the summer of 2020. But the summer came and after a reopening and quick re-closure, rumors spread that Bull Feeney's may be gone for good. Rather than become a memory people discuss, Bull Feeney's worked out their landlord issues and in September of 2021, promised a reopening in the "not-too-distant" future. While it may have taken longer than expected, that future has arrived.
Bull Feeney's is set to officially reopen on Wednesday, August 17. Their website still proclaims that the restaurant/bar is closed for renovations, but a sign on the door promises they'll be open. Like so many other establishments in Portland and across Maine, Bull Feeney's has been experiencing a staffing shortage which likely delayed their opening. As of this writing, they do not have their hours of operation available.
The reopening of Bull Feeney's will be a sight for sore eyes for many locals and visitors to Portland's Old Port who have watched many of the pillars of the Old Port disappear. Several longstanding businesses like Dry Dock and Brian Born have shuttered in recent years, giving way to newer, trendier places. Before its 2020 closure, Bull Feeney's was one of the few Old Port locations that regularly hosted plugged-in live music acts. The Old Port could use a jolt of live entertainment again.
---
19 of Portland's Oldest Bars and Restaurants That Have Stood The Test of Time
Before Portland, Maine become a trendy foodie town, there were still dozens of incredible restaurants that laid the foundation for what the city is today. Many have closed over the years but a handful have stood the test of time and continue to thrive today.
50 Most Popular Chain Restaurants in America
YouGov investigated the most popular dining brands in the country, and Stacker compiled the list to give readers context on the findings. Read on to look through America's vast and divergent variety of restaurants—maybe you'll even find a favorite or two.