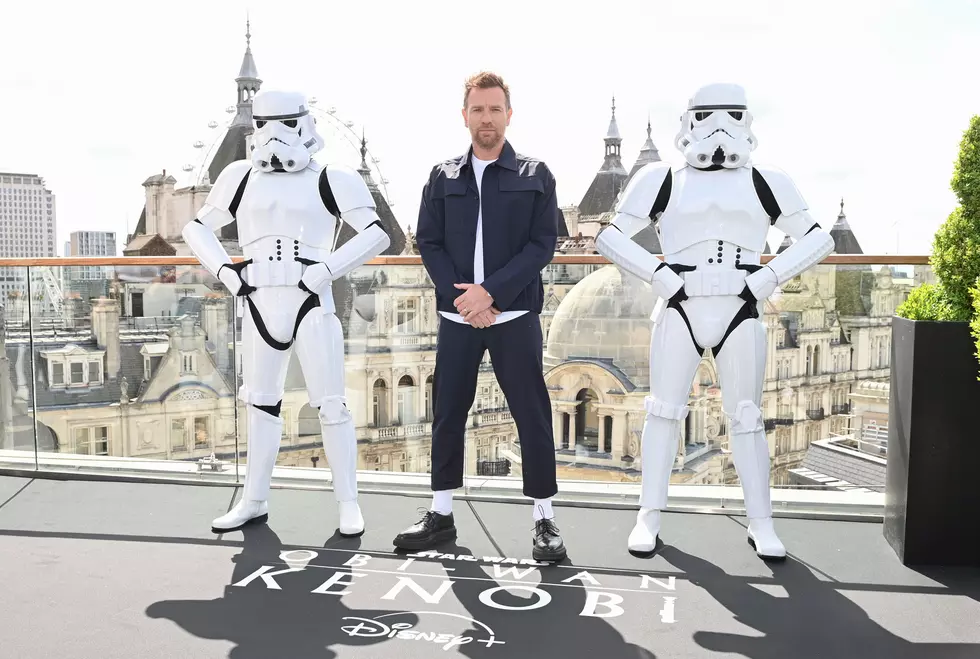 Boston Expo Features Hobbit Reunion, Obi-Wan Himself and More!
Getty Images
FanExpo Boston
Coming to Boston from August 12th through the 14th is FanExpo Boston. Over the years they have hosted legends such as Stan Lee, Jeff Goldblum, Jason Mamoa, Christopher Lloyd, and more.
In addition to the incredible celebrity guests, they also have voice actors, comic creators, and well-known and loved cosplayers.
This year they are bringing Hobbits, Clerks, Star Wars favorites, and the other boy who lived.
Hobbit Reunion
For fans of The Lord of the Rings films and Hobbit films, the main event of the weekend is The Four Hobbits: An Unexpected Reunion. Elijah Wood, Sean Astin, Dominic Monaghan, and Billy Boyd, aka, Frodo, Samwise, Merry, and Pippin will be coming together for a reunion talking to fans, signing autographs, and taking photos.
Star Wars
If Star Wars is more your jam look no further. At this year's FanExpo Mandalorian fans can meet Gina Carano, Cara Dune herself, Carl Weathers who plays Greef Karga, and Giancarlo Esposito who played Moff Gideon. Sadly, Grogu is not set to join the crew.
Additionally, Ming-Na Wen who appeared a Fennec Shand in The Mandalorian and starred in The Book of Boba Fett will be there.
For fans of The Clone Wars series, Ashley Eckstein who voiced Ahsoka Tano will be in attendance.
Ewan McGregor coming off the release of the Disney + series, Obi-Wan will no doubt be one of the most coveted celebrity guests for photo-ops and autograph opportunities.
Finally, the legend himself Anthony Daniels, who has played C-3PO for decades will be appearing at the event.
Many More
For Harry Potter Fans Matthew Lewis who played Neville Longbottom will be in attendance.
Clerks fans can meet Kevin Smith, Jason Mewes, Brian O'Halloran, Jeff Anderson, and Trevor Fehrman who played Silent Bob, Jay, Dante, Randal, and Elias respectively.
Doctor Who Fans can meet David Tennant and Catherine Tate.
To see the full list of guests including Smallville, Cobra Kai, and Star Trek: The Next Generation actors click here.
What Else is Happening?
In addition to all the celebrity guests, there will be more than 1,000 retailers for your shopping pleasure. Collectables, comics, video games, t-shirts, and more.
Dressing up is encouraged! Walk the cosplay red carpet and enter your kid into the Kids Costume Contest.
There will also be panels, workshops, and simars with more details to come closer to the event.
Tickets
Tickets are available at a discounted price through July 28th and can be purchased for one, two, or all three days. Plus a premium package and VIP package. Note that autographs and photo-ops are at an additional cost. Check out all the options here.
Where to Catch Live Music in Maine This Summer
A list of places to catch live music during the week in Maine.
Yankee Magazine's Top Maine Ice Cream Shops
Need a refreshing treat during these hot Summer days?
Yankee Magazine
has you covered. Here are seven outstanding ice cream shops that Mainers can enjoy.