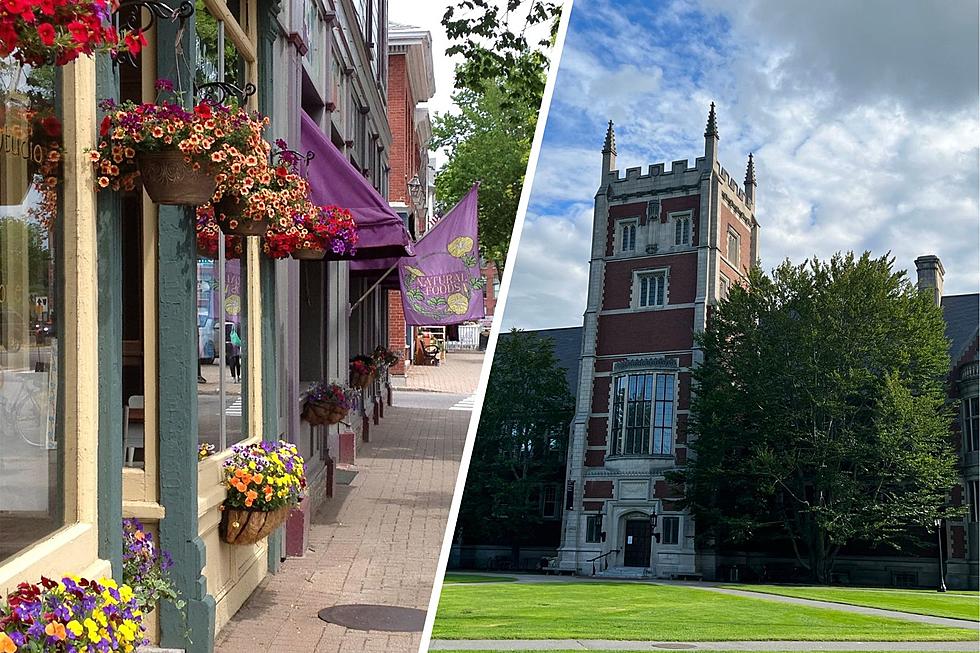 Beautiful Midcoast Maine Community Named Best College Town in the State
Town of Brunswick via Facebook, Getty Images
A popular town right in the heart of Midcoast Maine is being hailed as the state's best in a very appropriate category.
The travel site Far & Wide decided to take a look at college towns from across the country. The goal was to find the best spot in every state. I'm sure this process took quite a while, considering there are nearly 6,000 colleges in America. However, the list is out, and I can tell you the site hit the bullseye with Maine's selection.
The choice for the Pine Tree State was Brunswick, the home of Bowdoin College.
Located 30 minutes north of Portland, Brunswick is a Midcoast Maine gem. The town features a beautiful downtown village that sits right between the Androscoggin River and Bowdoin's campus. It's loaded with shops, restaurants, cafes, food carts, green space, and all those little features that make college towns unique.
It's simply a beautiful downtown. It truly intertwines with the campus, which is one of the prettiest in the region. It also makes it easy for Bowdoin students to enjoy all that Brunswick's downtown has to offer, considering it's an easy walk.
Students can also enjoy some of Maine's great outdoors, with the rocky coastline not too far away. Plus, who wouldn't love a day at one of the breweries at the old naval air station, and a burger at the iconic Fat Boy Drive-In?
Brunswick is the prototype of the college town so many of us yearn for. Just imagine walking the quad on a brisk autumn day, then strolling right into the village to grab a coffee before hitting the books. It's idyllic in every way.
Honestly, this is a no-brainer selection by Far & Wide. Brunswick is in a class by itself when it comes to Maine college towns. Heck, I would put it up with any other state's best, too.
Well, other than Morgantown, WV. That place is in a class of its own. Go Mountaineers.
30 Delicious Restaurants in Brunswick, Maine
Here are 30 great food spots to satisfy your appetite the next time you are in the popular and pretty college town.
Gallery Credit: Chris Sedenka
Maine Food Establishments Visited by Martha Stewart
Martha Stewart spends quite a bit of time in the Pine Tree State. Here are some of the fine local establishments she has frequented recently.
Gallery Credit: Chris Sedenka