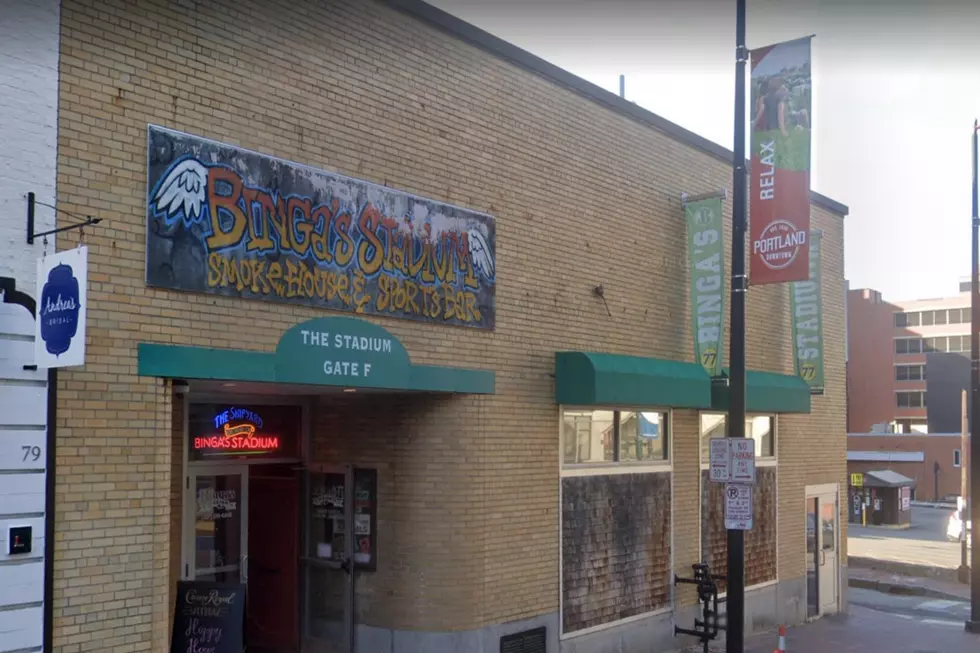 After 17 Years In Portland's Old Port, Binga's Stadium Says Goodbye This Weekend
Google Maps
For nearly two decades, Binga's Stadium has been a gathering place for sports fanatics and wing enthusiasts. Families stopped by for a bite before a Portland Pirates game and friends got together to see the Red Sox, Bruins, Celtics and Patriots all win titles over many years. Even non-sports fans visited the restaurant to accept the challenge of Binga's hottest wings, with most of them failing. Binga's Free Street location holds memories for so many. But as of Saturday, May 29th, the memories will be put on hold as Binga's will officially close their Free Street location in Portland's Old Port for good.
Shared on Facebook by Binga's Stadium, call it a last hurrah to kick off Memorial Day weekend as Binga's will be open on Saturday to say goodbye to the Old Port. It isn't all doom and gloom for Binga's, who will open their new Portland location along Forest Avenue in the former home of Maelily Ryleigh's Diner. That new location should be incredible for Binga's fans, allowing the restaurant to offer outdoor dining and free parking to their customers.
While it's the end of an era for Binga's Stadium in the Old Port, it could be the beginning of the end for sports bars in the neighborhood. With Binga's gone, Rivalries, Aura and Fore Play will be the last remaining sports bars standing. As most of the Old Port has moved towards catering to an upscale crowd, sports bars have always been a community gathering spot. Will the remaining sports bars be able to hold on? Time will tell.
LOOK: 15 Discontinued McDonald's Menu Items
10 Best Places in Maine for Fried Clams