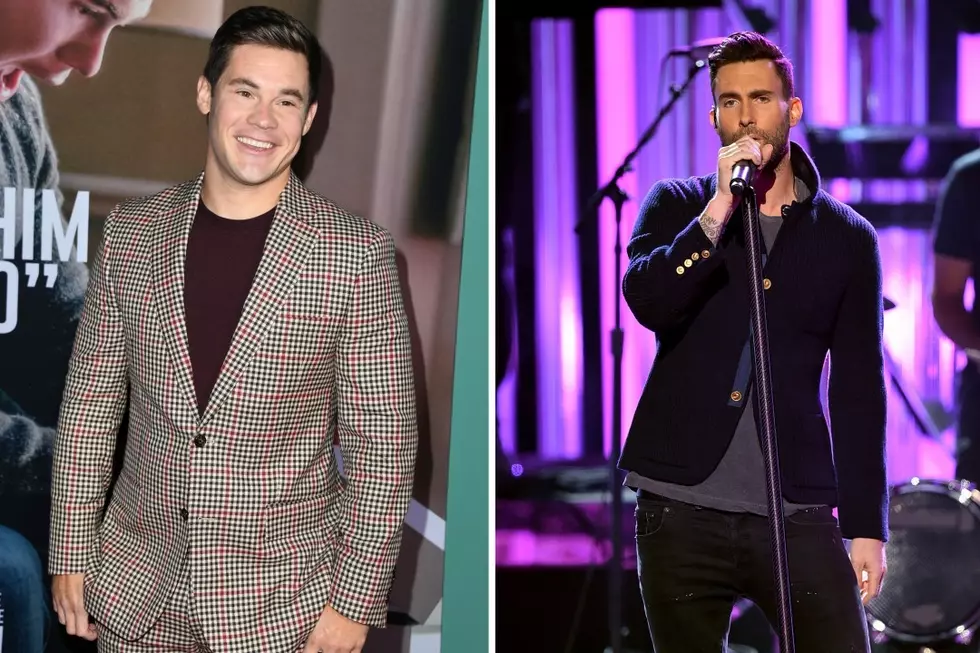 Actor Adam Devine Keeps Getting Confused for Adam Levine
Jon Kopaloff, Kevin Winter, Getty Images
Actor Adam Devine is getting tired of being mistaken for Maroon 5 frontman Adam Levine. The Pitch Perfect actor's mother is even getting sick of the constant confusion.
The 36-year-old appeared on A Little Late with Lilly Singh on Monday (November 11) night's episode, where he lamented about people mixing up his and Levine's last night.
"That's my entire life," he shared. "Every time, like, I do a stand-up show, there's definitely a handful of people in the crowd that are like, 'Oh, he looks horrible. Did he gain 60 pounds and lose 11 inches? Adam Levine does not look proper!'"
Devine also shared that his mother, Penny Devine, runs his Facebook fan page and is also sick of the confusion. "My mom needed something to do," he explained. "I gave it to her to run, but she will post as if she's me."
Penny ended up sharing an article about Levine on The Voice on his page with the caption, "Yeah...ok?"
Host Singh shared that when she did a collaborative video with Devine for her YouTube channel, people also made the mistake of reading "Levine" instead of "Devine."
"We did a YouTube video, and the title was — it was a parody — 'Bringing My Boyfriend Adam Devine to My House,'" she recalled. "All of the comments were, 'I thought it said Adam Levine.' So, I guess it's a common thing!"
Watch the full interview, below.
Celebrities Who Could Double as Twins