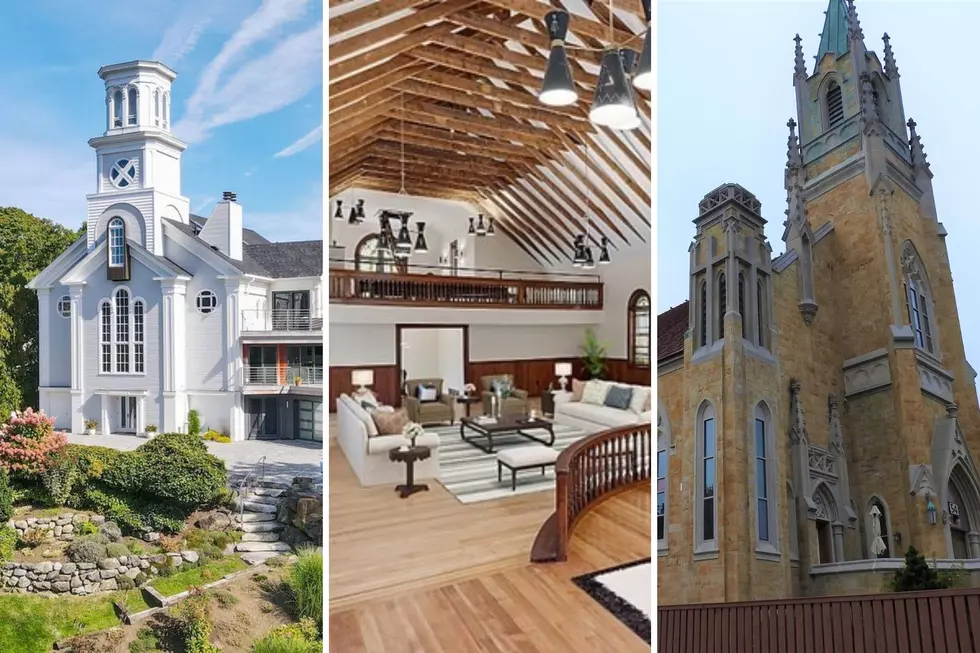 6 Churches for Sale in Maine, New Hampshire and Massachusetts You'll Want as Your New Heavenly Home
LandVest, Camden, ME; Chris Ridick, The Ridick Revis Group, Compass; Maleeka Lloyd and Barbara Ruedig, Ruedig Realty
If you're looking for a home that's rich in history, let's plenty of light in, has incredibly high ceilings, and is just a unique piece of property, then maybe you might want to consider a church.
A church? Yup, there are churches out there in Maine, New Hampshire, and Massachusetts that could be your next single-family residence.
Some have already been restored and renovated in exquisite luxury and some are waiting for a creative mind ready to turn them into something even more special.
One Maine church that many might recognize is the historic Rockport property listed by LandVest, Camden, ME that's been transformed into a contemporary space that's over 9,000 square feet and has its own elevator.
If you've got a cool $2,695,000 then you'll get to enjoy this place that has a living room with 19-foot ceilings and cathedral-style windows. Not bad, huh?
Or what about this Massachusetts church listed by Ellen Valentgas of Sotheby's International Realty that's right in a neighborhood and waiting for your ideas on what to do with it?
How big is too big for a bedroom?
Take a look inside these six New England churches for sale that could just be your next new home.
Who wouldn't want to show a unique place like these spots? Is anybody interested in a housewarming party?
These are certainly one-of-a-kind places. Take a peek.
6 Churches for Sale in Maine, New Hampshire and Massachusetts, You'll Want as Your New Heavenly Home
Looking for a unique home? How about living in one of these churches for sale in New England? Take a look at some of the photos of six of them.
15 Unique Airbnbs for a Special Vacation in Maine
Whether you're tucked away in the woods in a treehouse or nestled in on the ocean in a sea-view cottage, Maine has plenty of unique stays that put the 'vacation' in vacationland.