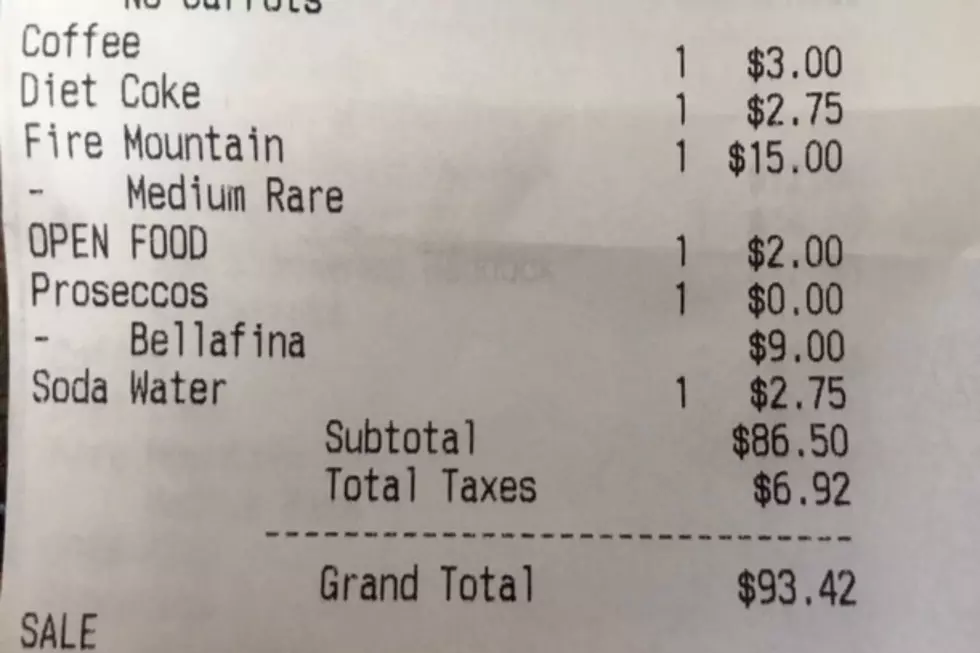 2 Salads and a Burger for Lunch Cost Over 93 Dollars in Portland
TownsquareMedia
I get that food is more expensive - but this was probably the most shocking bill for a lunch in a long time! Lunch!
First, I'm NOT going to rat out where this was. I'm not trying to bash anyone. But I will say, it was certainly NOT worth what it cost.
It was a place in Portland and I met two friends for lunch. One friend had a glass of Presecco. Just one. I had a Diet Coke, the other person had a coffee. I tell you this so that you don't think it was a boozy lunch.
Two of us had a salad (big lettuce, carrots, cucumbers, avocados, sliced almonds, vinaigrette). We added blackened haddock to each salad. The salads were basic at best, small to medium size with a small piece of fish. It was okay. It wasn't bad, it wasn't remarkable at all.
It was 26 dollars...each. That's 52 bucks for SALADS!
The other person had a burger with some pickled jalapenos and crispy onions with a side of pork skins (chicharonnes). That was a substitute for fries.
The burger was 17 dollars.
We're at 69 dollars now. You add a glass of Presecco, a soda, a soda water and a coffee and viola...
$93.42
Our waitress was phenomenal and really made the meal better and fun!
Again, I don't want to say where - but it's important to know that this is NOT a fancy Portland restaurant. In fact, I would call it a pub.
I know about sticker shock for food in Portland - but this was beyond anything that is even remotely acceptable. It was so expensive...and again, it's a 'pub' that well...I can't afford to go back!
What's the most expensive bill you've ever paid?