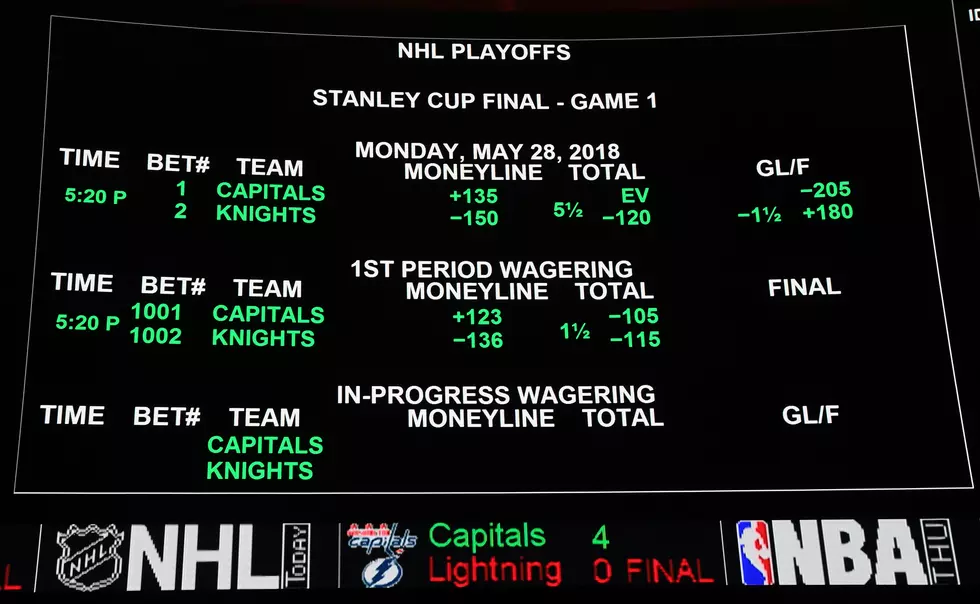 15 Things You Can Bet on Now That Sports Gambling is Legal in Massachusetts
Getty Images
Good news, New Englanders: you can finally care about sports!
As of 10 a.m. today, sports betting is officially legal in Massachusetts. After being kicked around by state lawmakers since 2018, doing what many have been doing for decades in secret is finally allowed in the open.
Former Governor Charlie Baker signed the state's betting law last summer. Massachusetts joins New Hampshire, Rhode Island, and Connecticut as New England states that allow gambling on sports.
But gambling's legalization isn't universally legal in the Bay State, as participants must be 21 years old, according to WGBH. So, to everyone under 21, I'm sorry. And to everyone over 35, let's each think up a good Harry Hill joke.
And you can't bet on everything. For instance, youth sports are off the table, and college games involving one or more teams from Massachusetts are ineligible unless they're involved in a tournament with four or more teams, per WCVB (we'll call that the Beanpot Rule. If your hockey team loses, just don't go crazy like President Kennedy).
Also, any event that hinges on judges' scores (such as Olympic figure skating or gymnastics) are a no-no (no word if that includes NBA games. What up, LeBron?).
Today's news resonated with great impact at Massachusetts' three casinos, located in Everett, Plainville, and Springfield. After years of speculation, Springfield didn't open its casino in 2018, which is for the best, as it would've been awkward to see Charles Barkley duck out on his own Basketball Hall of Fame speech to put some money on a lacrosse game.
What's interesting, though, is that it doesn't stop at athletics. While the law is in place just in time for residents and locals to bet on the Super Bowl and March Madness, you can also try your luck with other events.
15 Things You Can Legally Bet On in Massachusetts
From sports to entertainment to even food, there are plenty of ways to role the proverbial dice.
40 Best Places to Get Nachos in New Hampshire (w/Nacho Pics)