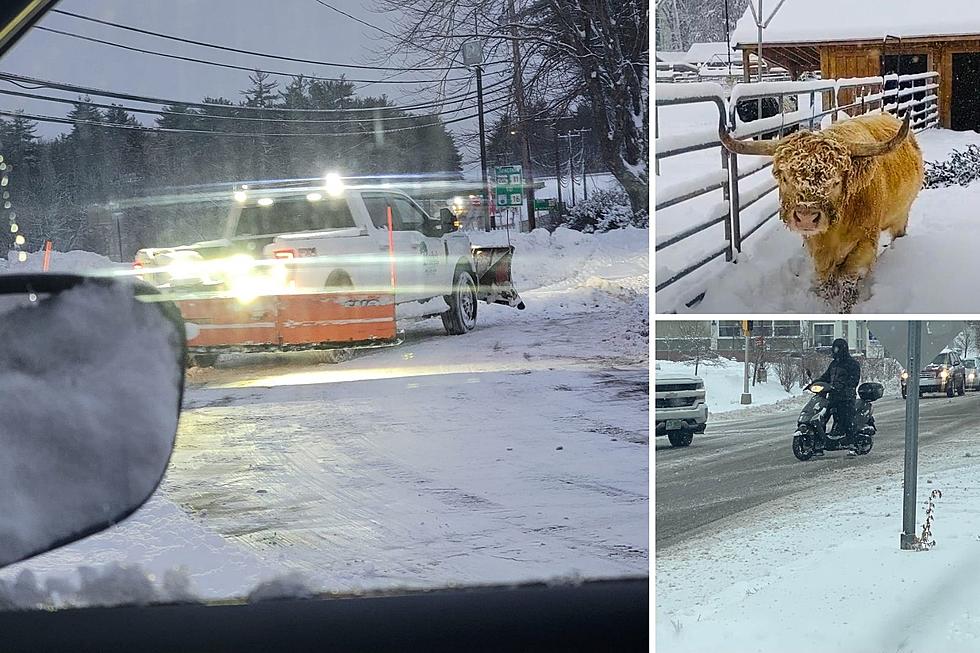 10 'Only in New Hampshire' Pics Will Prepare You for the First Snowstorm
David Wirball via Facebook
I've said it before and I'll say it again: people from New Hampshire are a special breed of human, and I mean that in the best possible way. When the flakes start falling, our true essence comes out, which makes the first real snowstorm of the season a full-on event.
We're not sure when it is going to happen, but pretty soon we will be able to shout those two glorious words we've been waiting for all year: "SNOW DAY!" Dogs, kids, and fully-grown adults will be outside making snow angels and living their best lives.
To get our hearts and bodies prepared for the first snowfall, let's look back at the first storm of the season last year.
Some people took it as an opportunity to show off their heartiness! Heartiness comes in many forms. It could mean you braved the storm for a case of Smuttynose. It could mean you hopped on your moped for a quick trip to Rite Aid. Or it could mean you added a second plow to the back of your truck to show how quickly you could get the job done.
And of course, our already breathtaking lakes and mountains look even more stunning covered in a fresh coat of snow. Winter time is when New Hampshire looks prettier than a postcard (let's face it, she looks like that all year round).
Here are 10 photos that capture the essence of our first snowstorm of the season in New Hampshire last year:
10 'Only in New Hampshire' Pics from the First Snowstorm of the Season
10 pics that show the essence of people and places in New Hampshire after the first snowstorm of the season.
Now that the winter is officially upon us, let's review the different kinds of drivers you might encounter in our fine state:
5 Drivers You'll See on New Hampshire Roads This Winter
11 Photos To Get You Pumped for Ice Castles NH