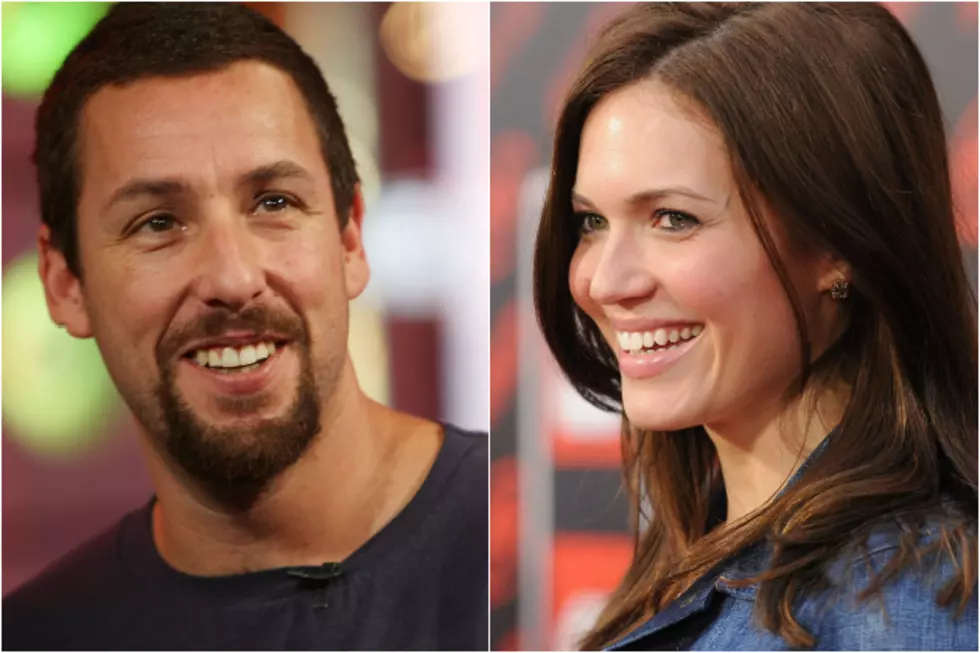 10 of the Most Famous People From New Hampshire
Getty Images
You might know a few of these famous faces, but some well-known people from New Hampshire might surprise you.
The Granite State has a lot more to offer than granite and great views in the autumn. Plenty of great people have come from within our borders and done amazing things with their lives.
These famous faces have made their mark on everything from the entertainment business to the surface of the moon. I wonder who will be the next all-star to come from New Hampshire?
Here are the top ten most famous people from New Hampshire:
Seth Myers
Raised in Bedford, NH, this comedic star had a great run on Saturday Night Live and now has his own show, Late Night with Seth Meyers.
Ronnie James Dio
The legendary heavy metal singer, born in Portsmouth, NH, is basically the father figure of metalheads everywhere. Although he is not with us, his signature horn gesture will continue to be used for years to come.
Adam Sandler
Love or hate his movies, you cannot deny that Adam Sandler has done pretty well for himself after growing up in Manchester, NH. His albums and movies have probably made him enough money to buy the neighborhood he grew up in.
Mandy Moore
The singer-songwriter and actress born in Nashua, NH first got noticed for her single "Candy." She has since branched into acting in movies like The Princess Diaries and animated features such as Tangled.
John Irving
The American novelist and Academy Award-winning screenwriter first gained popularity after the success of The World According to Garp in 1978. The Exeter, NH native continues to write and stay involved in film projects.
Dan Brown
Another fantastic writer from Exeter, NH. Dan Brown has kept readers at the edge of their seats with hits like Angels & Demons and The Davinci Code.
Robert Frost
The American poet spent many years in Derry, New Hampshire and wrote some of his most famous poems during his time here. In fact, he later won four Pulitzer Prizes for a book titled New Hampshire: A Poem with Notes and Grace Notes. He would later live in Franconia, NH.
Sarah Silverman
The raunchy comedian has had a huge influence on the comedy scene since living in Bedford, NH. She is no stranger to controversy with her quick wit and take on social taboos.
J.D. Salinger
Everyone had to read The Catcher in the Rye at some point during school. This writer was very private and decided to move from New York to Cornish, New Hampshire after gaining fame.
Alan Shepard
The trailblazer born in Derry, New Hampshire was the first American to go to space. He spent many years working with NASA and exploring the mysteries of space.
LOOK: The Most Famous Actor Born Every Year
LOOK: The most famous actress born the same year as you
Many of the actresses in this story not only made a name for themselves through their collection of iconic performances, but also through the selfless, philanthropic nature with which many of them approached their stardom. In an age of flipping the script on societal norms, many of these actresses are using their voices and platforms to be advocates for those who are otherwise unheard.