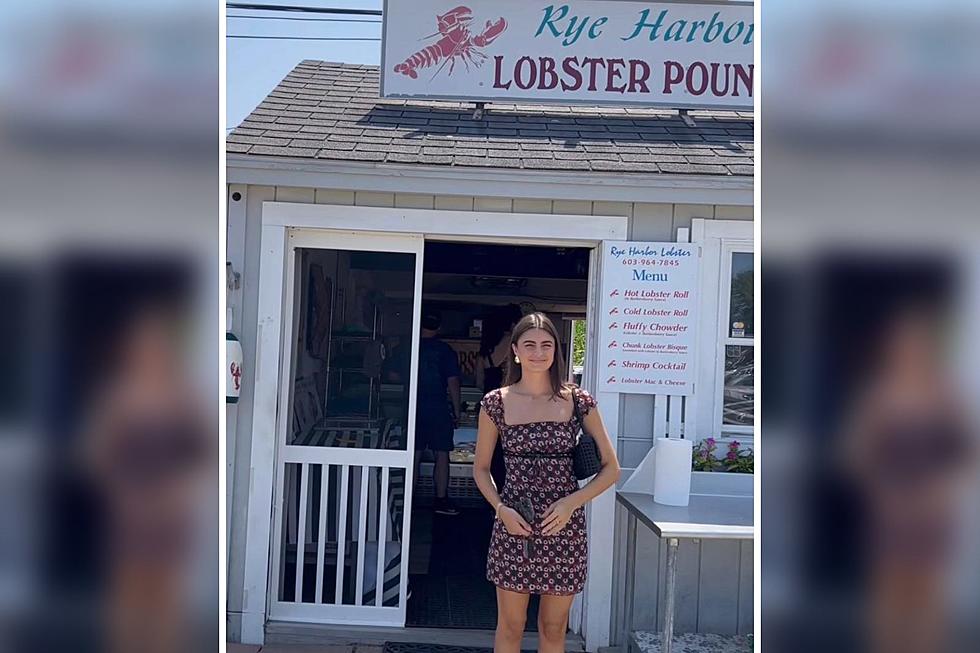 Remember When 'The Bachelor"s Rachael Kirkconnell Was Seen Having a Lobster Roll in New Hampshire?
Rye Harbor Lobster Pound via Facebook
If you're a dedicated member of Bachelor Nation, you know that the journey to find love on ABC's The Bachelor, The Bachelorette, or Bachelor in Paradise (cue the Footloose love theme) is quite the roller coaster, even if you're there "for the right reasons" (if you know, you know).
This writer's been a fan of the show for years, and also listens to content creators like Dave Neal and She's All Bach, who spill tea about contestants of the past and present. But that's beside the point.
Regardless of how you feel about reality TV, it was probably a surprise for many to hear that someone from the franchise paid a visit to Seacoast New Hampshire. A couple months ago, this image of The Bachelor's Rachael Kirkconnell was shared to the Seacoast Eats Facebook page.
The season 25 winner stopped to have a lobster roll at Rye Harbor Lobster Pound in Rye. She and her boyfriend Matt James, whom she met on the show, are big foodies, and the latter regularly shares content of the pair visiting restaurants across the nation. We're presuming that Matt accompanied Rachael on this trip, and was likely behind the camera.
As is typical of influencer content, Rachael's visit appears to have been sponsored, based on the MVMT brand mentioned on the Instagram reel she shared of her time in New England. Nonetheless, the 26-year-old from Cumming, Georgia, picked the perfect spot for seafood, as those at the family-owned Lobster Pound pride themselves on their award-winning lobster rolls, bisque, chowder, and more.
To learn more about Rye Harbor Lobster Pound, click here.
What other celebrities have been spotted in New Hampshire in the past? Let's take a look.
10 Celebrities You're Most Likely to Encounter in New Hampshire
Gallery Credit: Kira Lew
26 Celebrities Spotted in New Hampshire and Massachusetts