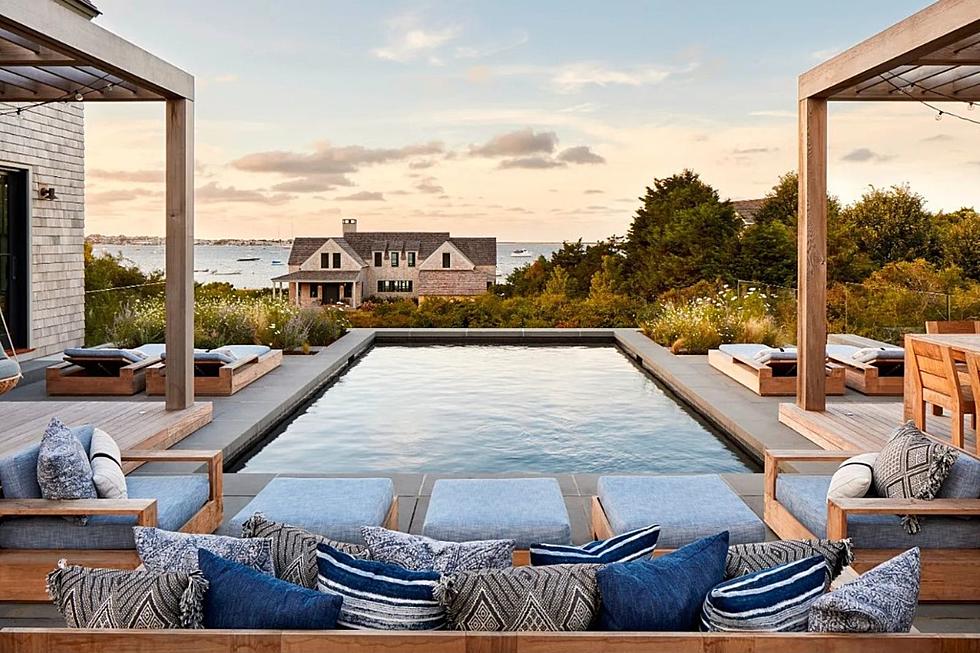 'Barstool Sports' Dave Portnoy Bought the Most Expensive Home in History in Quaint Massachusetts Town
Lee Real Estate
When you think of the person or couple buying the most expensive home on one of the priciest islands and locations in the country, do you think of Barstool Sports founder Dave Portnoy?  Now, clearly, he's extremely financially successful, but who knew that that meant buying a $42 million estate, setting an all-time record on Nantucket in  Massachusetts?
According to Boston 25 News, an underground tunnel connects the two pieces of property at 72 and 68 Monomoy Road, sitting on more than one acre. There's a main house and a guest cottage. Boston 25 News says this tops the $38 million estate, breaking the record for the most expensive home sold on the quaint island right on the harbor.
According to Forbes, Lee Real Estate brokered the deal for this over 8,600-square-foot estate with six bedrooms and eleven bedrooms right on the water, and 180-degree sunset views in the Monomoy neighborhood. The property also includes $2 million in furniture, which will be staying with the home.  According to the New York Post, this was an off-market sale.
If you're not familiar with Dave, he founded Barstool Sports in 2003 as a Boston-based sports publication, eventually growing it to a New York City-based media empire and adding pop culture to the brand. Forbes describes his commentary as often irreverent or controversial in manner, but I'll let you be the judge.
He's also very well known for his pizza taste-testing around the country, which you can find all over his Instagram. But get ready for some disagreements, I'm sure, as we know pizza is very personal.
20 Public New England Golf Courses That Are Still Open for the 2023 Season
Check out these 20 New England public golf courses still open as of November 1, 2023.
Gallery Credit: Riley
These 11 Drive-In Theaters in NH, ME, and MA Are Still Operational
Gallery Credit: Meg