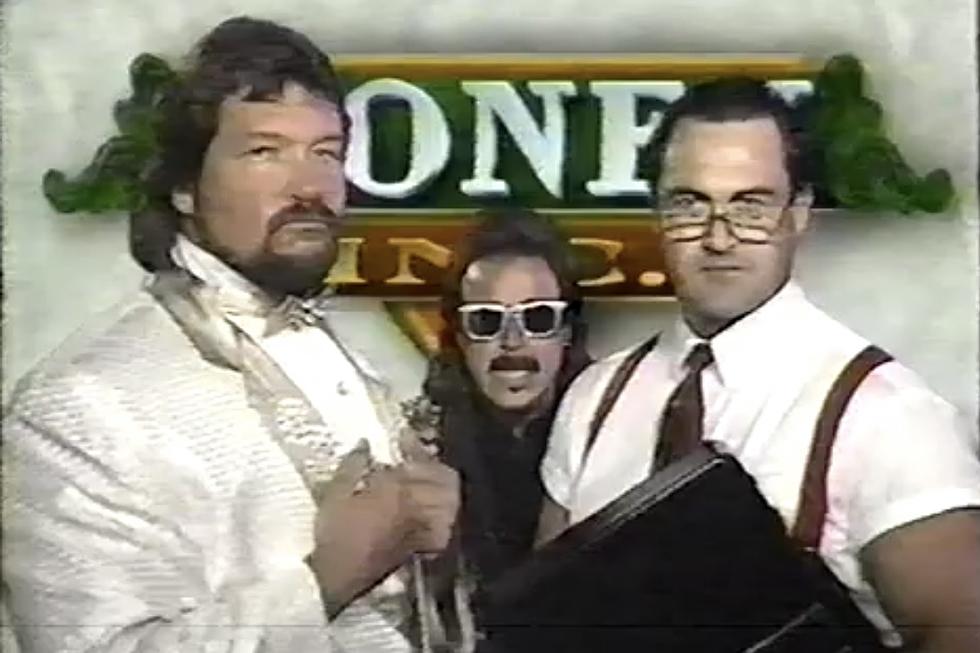 You Can Meet This Legendary WWE Hall of Famer When He Comes to Maine
Old School Wrestling TV via YouTube
Everybody's got a price. And everybody's gonna pay. And if you've got 70 bucks, you can get a photo or an autograph from WWE Hall of Famer Ted DiBiase, the Million Dollar Man.
DiBiase will be appearing at Maine Vintage Toys in South Portland, Maine, on Sunday, September 10, from 1 to 4 p.m. If you want to split the cost, 50 dollars gets you just an autograph or a photo.
According to the toy store, this is DiBiase's first ever signing in Maine.
DiBiase rose to stardom in the 1980s and '90s as one of Vince McMahon's top villains in the World Wrestling Federation, playing the evil, scheming, underhanded Million Dollar Man – a heel said to be based on Vince McMahon himself.
Hindsight being 20/20…it's fairly safe to assume he was absolutely based on McMahon.
DiBiase was also involved in one of the most famous wrestling storylines of all time. During an episode of Saturday Night's Main Event, he "paid off" a referee to have plastic surgery and pose as the actual ref, thereby costing Hulk Hogan the WWE Championship (sorry to crush your dreams, brother, but the Hebners were real-life twin brothers).
And then from there, DiBiase revealed he had cut a deal to "purchase" the belt – I'm sorry, title – from the late, great Andre the Giant. DiBiase would make countless appearances in New England, most notably at the Boston Garden, Worcester Centrum, and Cumberland County Civic Center where he teamed with Irwin R. Schyster (also known as I.R.S.).
Maine Vintage Toys is located at 650 Main Street in South Portland.
WWE Superstars with New England Ties
They may not be from here, but these WWE superstars past and present have ties to New England in some way!
8 Things You May Not Know About NH Native & WWE Star Triple H
WWE Star Triple H is a NH Native. Here are 8 things you may not know about him.