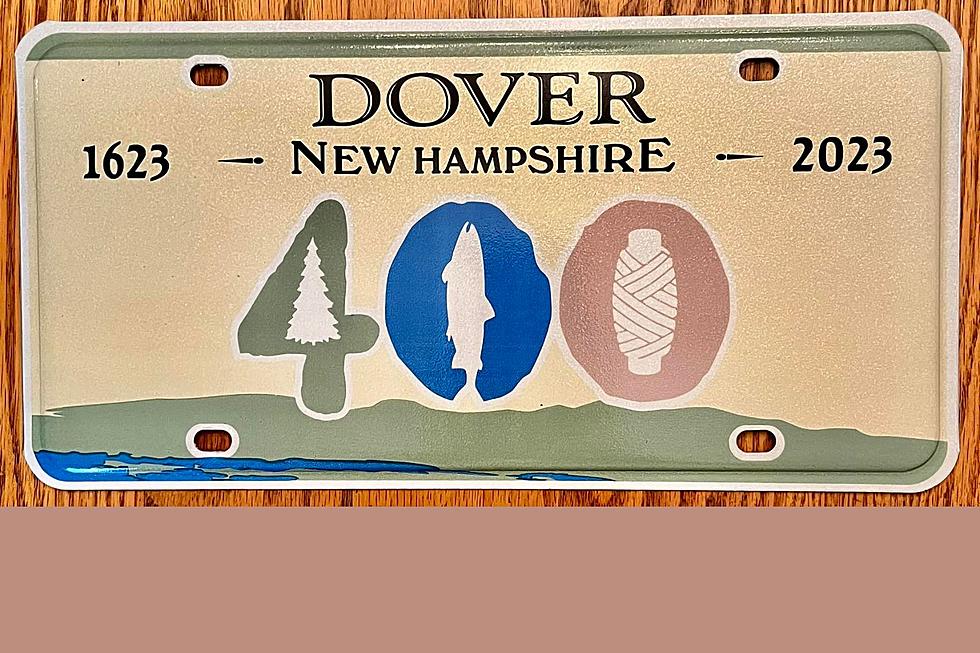 You Can Get Special New Hampshire License Plates Celebrating Dover's 400th Anniversary
Dover 400 via Facebook
Hey Dover, New Hampshire, it's the year of the 400th celebration of the founding of this fabulous city in the Granite State.  There are so many celebrations this year, including one very special license plate now available to every one in commemoration of this exceptional year in Dover history.
This plate is now available at the City Clerk's office for only $25, cash or check only, while they last, according the Dover 400 Facebook page.  Isn't it a great way to show your support and pride for 400 years of history?
You can also check in with the Dover Chamber of Commerce for special historical books available, specifically for the Dover 400th celebration.
There are many events throughout the year, including the Dover 400 Parade on Sunday, July 2nd at 2:30pm.  This will be quite the parade and not to be missed in celebrating 400 years of Dover, NH.
Community Service awards are available to apply for each of the three high schools in Dover.  Check out the application at Dover400.org.
What 22 Things From New Hampshire Would Out-of-Staters Recognize?
Visit the Stunning Historic New Hampshire Home of One of America's Founding Fathers