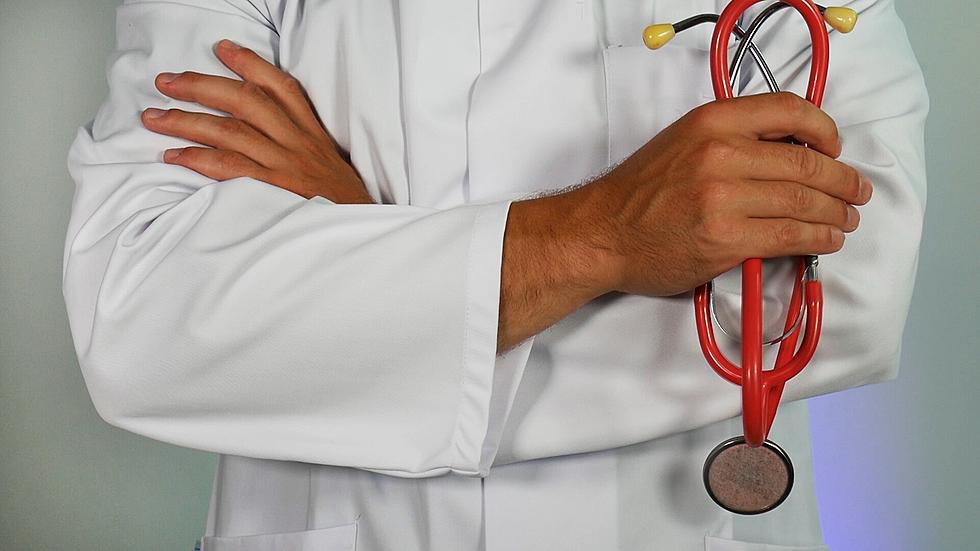 Waterville Doctor Suspended For Exempting Covid Vaccinations
Photo by Online Marketing on Unsplash
A Waterville doctor has been suspended from practicing medicine according to a report from Mainebiz, after he spread misinformation about COVID-19. The doctor, Paul Gosselin is also being accused of inappropriately signing letters that exempted patients from having to adhere to pandemic vaccination requirements.
Dr. Paul Gosselin's suspension will initially be until December 18th when another hearing will look further into the allegations. The suspension was put in place by the Maine Board of Osteopathic Licensure.
The medical board found that Dr.Gosselin did in fact engaged in fraud, deceit, incompetence and also unprofessional conduct.
Dr. Gosselin operates as an osteopathic physician who with a practice called Patriots Health, which is located at 325D Kennedy Memorial Drive in Waterville.
According to the report, this is not the doctors first run in with the medical board. Back in 2002 he was disciplined for unprofessional conduct, where he posed as a physician assistant to obtain a prescription drug that he was going to use for himself. In 2014, Dr. Gosselin also received a 90 day suspension for multiple violations.
Absolute Top 10 Necessities To Survive A Maine Winter
As the tundra begins to freeze over and as Mainers begin their seasonal refuge to the bunker, there are a few necessities needed in order to successfully make it to the other side, where the palm trees reside.
So, take heed and pay attention to our advice, because these are the exact necessities that will ensure your survivability, mental good health, and that you'll eventually see another summer season up to camp.
10+ Cool Gift Ideas that Will Also Benefit a Maine Non-Profit
Giving these gifts to your loved ones would also support agencies that give back every day to our communities.
Do you have our free radio station app yet? If not, it's the perfect way to request a song, talk to the DJs, enter exclusive contests and to stay up to date with everything that's happening in and around Central Maine and the world. When you download it, make sure you turn on the push notifications so that we can send you exclusive content and local breaking news that you need to know about first. Just enter your mobile number below and we'll send a download link right to your mobile device. After that, you can download for free and immediately begin accessing all kinds of exclusive content tailored just for you. Give it a try and stay connected with us!