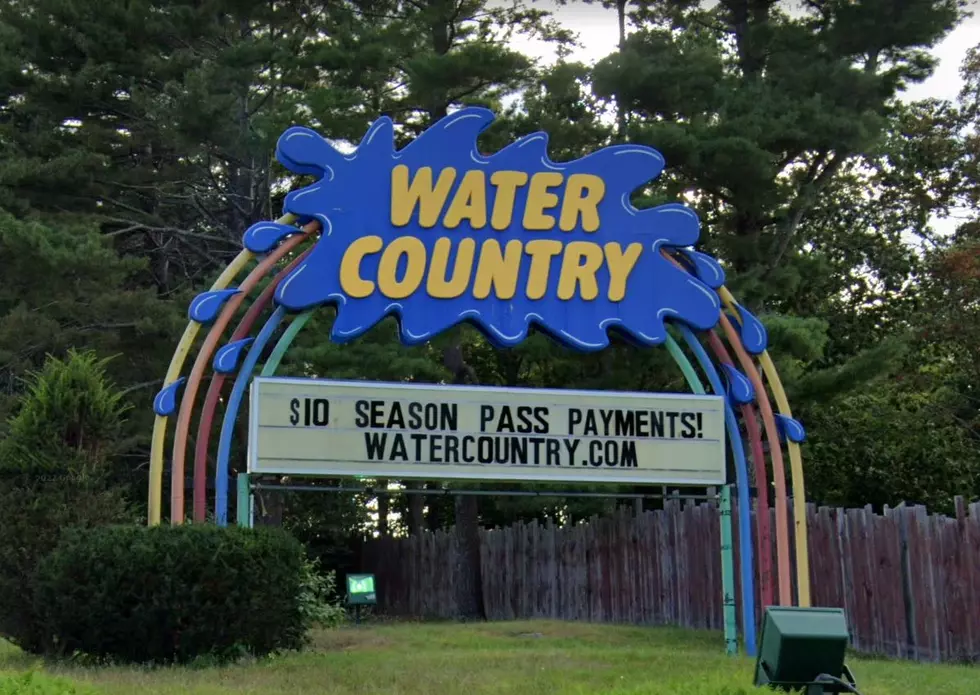 Water Country in Portsmouth, NH Making Big Upgrades to Two Popular Water Slides
Google Maps
There are some big changes coming to Water Country in the 2023 season, and by the sound of things, it's going to be an experience, unlike anything you've ever seen on a waterslide in New England.
An announcement was made in a press release from Water Country that two water slides at the park are going to get a sound and light show that will give the dark ride down the slide an all-new feel.
Here are a couple of videos showing you what a ride down these slides looked like previously, starting with Black Hole.
And here's Warp 8
"Water Country will be the home of New England's only next-gen water slides featuring bold lighting and thunderous sound to make for more thrilling attractions than ever before," said General Manager Matt Hehl. "We're really excited to ramp the ride experience up to eleven with sights and sounds that surprise the senses, the centerpiece of what will be the best season in Water Country's history."
General Manager Matt Hehl is obviously a fan of the movie Spinal Tap if he's excited to ramp the ride experience up to eleven.
There still aren't a lot of details about the new additions to the slides, but the company handling the technology is iSlide, and they have a video on their website that shows all they can do with this waterslide technology. The question is, which of these features will be added to the two slides?
For that answer, we'll have to wait until Water Country opens up for the summer of 2023.
[carbongallery id="60f97ab663c2787c40527a0"]
13 Animals You Can Actually Own in Maine That Might Surprise You
When it comes to house pets, are you a dog, cat, or ostrich person? Yes, ostrich. You may be surprised what pets you are legally allowed to own depending on what state you live in. Here is a list of 13 pets you can surprisingly own in the state of Maine.