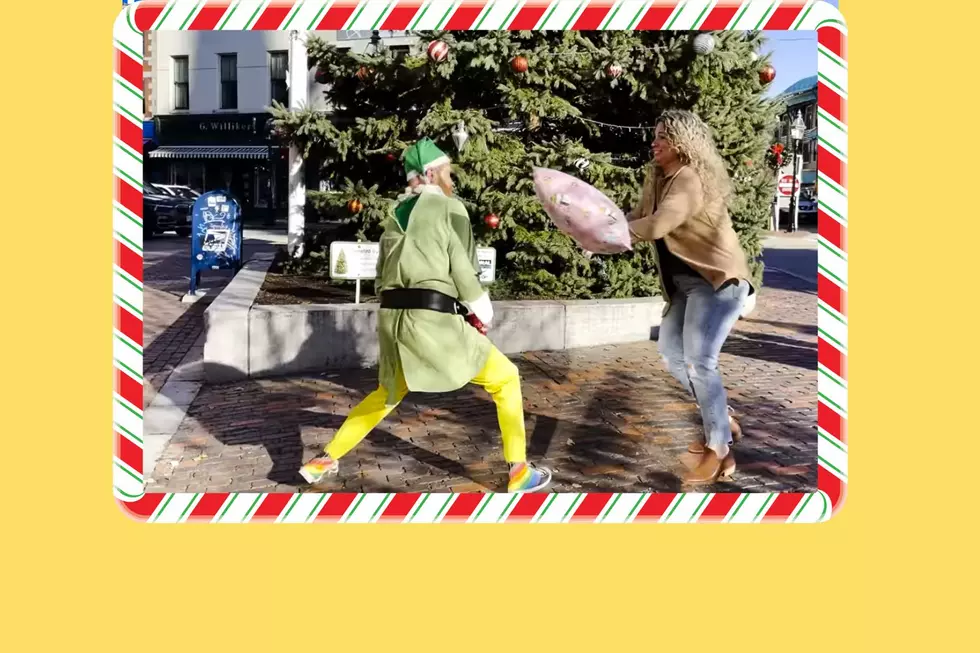 WATCH: Buddy the Elf Pillow Fights in Portsmouth, New Hampshire, is Pure Holiday Joy
The Music Hall in Portsmouth NH via Facebook
When someone yells "pillow fight!", it's a down-home fun time, but when Buddy the Elf yells it in the middle of downtown Portsmouth, that's a whole other level of fun.
Parents, you all know what it's like when your child gets all sugared up on candy and sweets.  Well, according to The Music Hall's Facebook page, that's exactly what happened to Buddy the Elf when he took a break from Elf: The Musical, playing at the hall through December 18.
He must have had a big lunch of the main food groups for elves.
In the words of Buddy the Elf,
We elves try to stick to the four main food groups: candy, candy canes, candy corns, and syrup.
There's something magical about the movie and the play.  The story uncovers our inner child and warms our hearts in the most giving time of year.
If you plan to bring the family to Elf: The Musical at The Music Hall, time is starting to run out.  The event runs through Sunday, December 18.  You can get your ticket at themusichall.org.
If you need to know who won the pillow fight in downtown, or just want a good laugh at the comedic and spirited reaction of the people on the street, check out this video.
This is one elf who has more energy than Santa Claus and all of his reindeer combined.  I suddenly have an urge for candy canes, how 'bout you?
20 Ornaments You'll Find on a New England Christmas Tree
These holiday ornaments are common on many Christmas trees in New England. Are they on yours?
These Are 15 of the Best Places for Hot Chocolate in New Hampshire