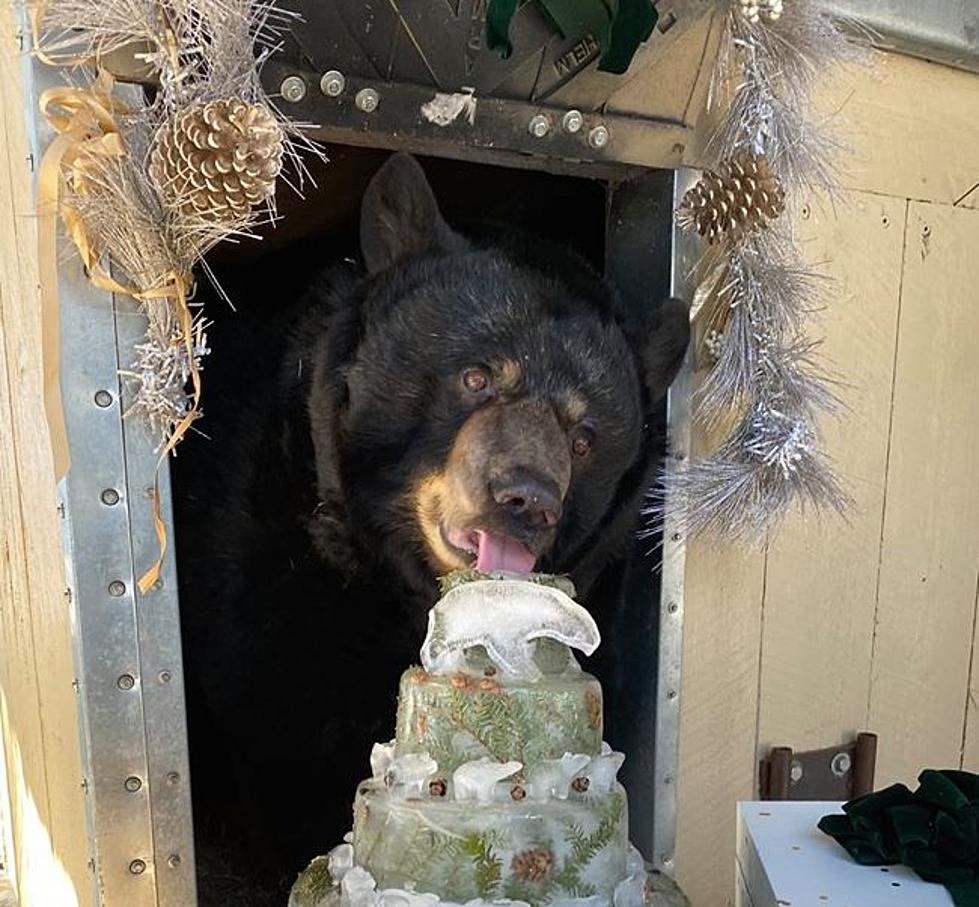 Victoria The Bear Celebrates Her Birthday At Clark's Trading Post In New Hampshire
(Photo Credit: Clark's Trading Post Via Facebook)
Victoria recently turned 30 on Wednesday January 22nd, and the cameras were on to capture the special moment at Clark's Trading Post in Lincoln, New Hampshire. It is not clear if Victoria was hibernating at the time, and was woken up for the celebration. We are pretty sure she enjoyed her yummy three-tier "bearthday" cake, from watching the video below, which is posted on Clark's Facebook page. Clark's Trading Post has been around since 1949; and the trained bears are famous not only in the White Mountains, but also throughout New England and beyond.
Victoria is the oldest female Clark's has had in their 90 years of bear keeping, according to its Facebook page. She is reportedly retired, so she no longer performs in the Bear Show where the bears are "unmuzzled and unleashed".
Clark's Trading Post is located at 110 Daniel Webster Highway in Lincoln, New Hampshire.