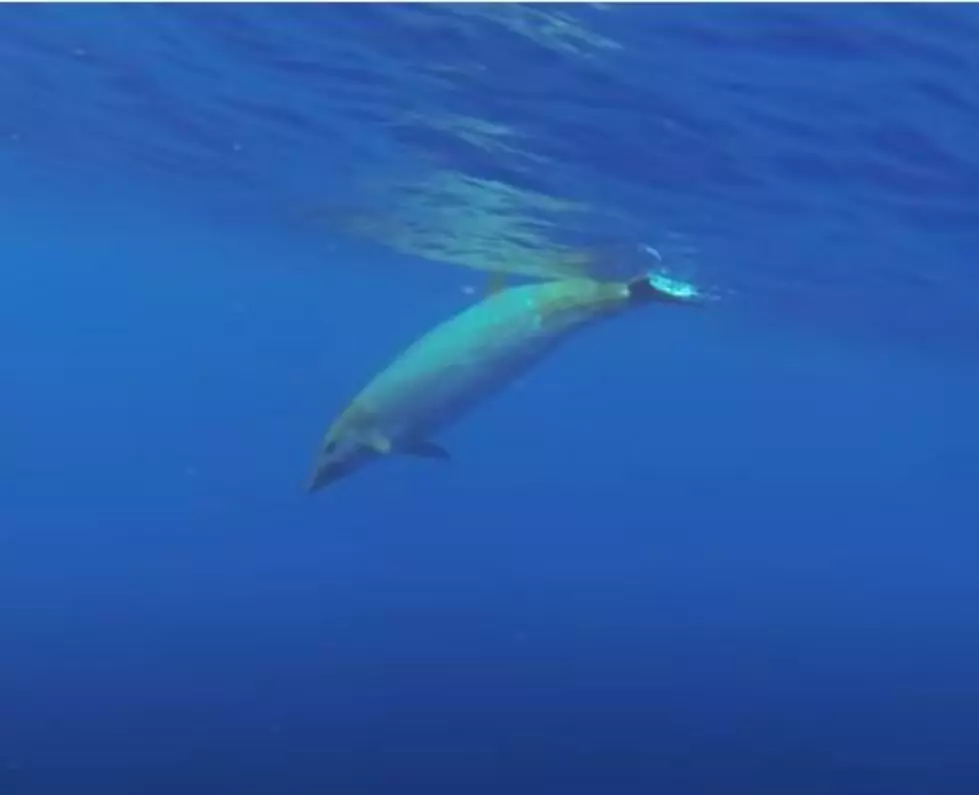 Two Beautiful Beaked Whales Found On Maine Shores In Two Months
(Credit: Ocean Eyes/YouTube Still)
Two rare beaked whales have washed ashore in Maine in two months, according to the Bangor Daily News. The report says one of them was a dead 2,200-pound Blainville's beaked whale. It washed ashore in York. The other was a 1,700-pound Sowerby's beaked whale that was found in Phippsburg, as per BDN. It was a female and reportedly died sometime after washing ashore.
Ocean biologists are clueless about two things. Why were these beaked whales in coastal waters where they do not belong, and how did they die? One of the people who commented on the article suggests it is because of the "inordinate noise that comes from all the tanker traffic" in the ocean.
Very little is known about beaked whales, according to the Bangor Daily News. However, marine biologists did say they do not belong in the waters surrounding Maine.
Watch this video of a rare encounter with Blainville's beaked whales in Hawaii.:
KEEP READING: See how animals around the world are responding to COVID-19