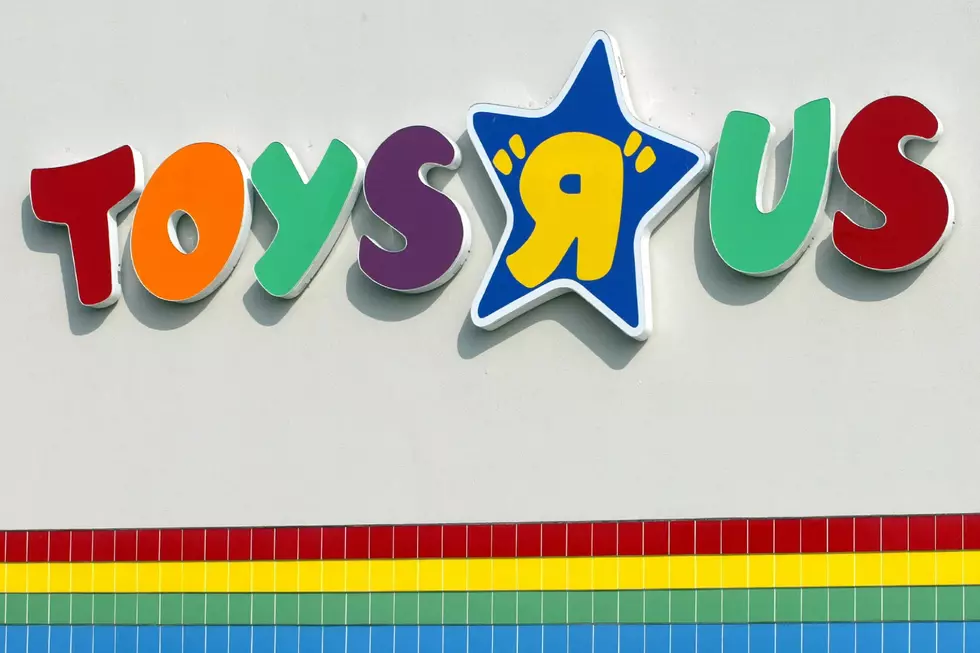 Toys 'R' Us Opening 5 Locations in Maine and New Hampshire
Getty Images
About five years ago, a piece of many people's youth in New England was seemingly swept away. Longtime toy giant Toys 'R' Us revealed their financial problems and intentions to close their stores across the country. Despite following through on closing their brick-and-mortar stores, Toys 'R' Us left a glimmer of hope for fans of Geoffrey the Giraffe, and didn't erase the brand. They left the door open for Toys 'R' Us to return in a different form, and that time has arrived.
According to News Center Maine, Toys 'R' Us will open inside Macy's stores across New England starting immediately. Several big box stores have been slowly rolling out this concept, with Kohl's opening Sephora locations inside their stores, and Target and JC Penney planning to do similar things with other brands. Macy's has hopped on board, bringing the Toys 'R' Us brand to their locations.
The Macy's locations inside the Maine Mall in South Portland, the Mall in Rockingham Park, the Fox Run Mall, the Pheasant Lane Mall, and the Mall of New Hampshire will all welcome Toys 'R Us to their stores this weekend. Toys 'R' Us will celebrate Geoffrey the Giraffe's birthday with a week-long grand opening event at each location, featuring giveaways from major toy brands like Lego and Barbie.
Along with giveaways, kids will be able to participate in activities at various locations along with a scavenger hunt, which could win them prizes. All Macy's stores nationwide will feature Toys 'R' Us locations by October 15.
---
13 Stores You Shopped At In Maine But Your Kids Have Never Heard Of
Any person who grew up in the 70's, 80's or 90's knows that shopping malls were everything but as times changes, so do stores. Here's a list of places people in Maine shopped at during those decades that your kids have probably never heard of.
LOOK: These Are the 50 biggest retailers in America