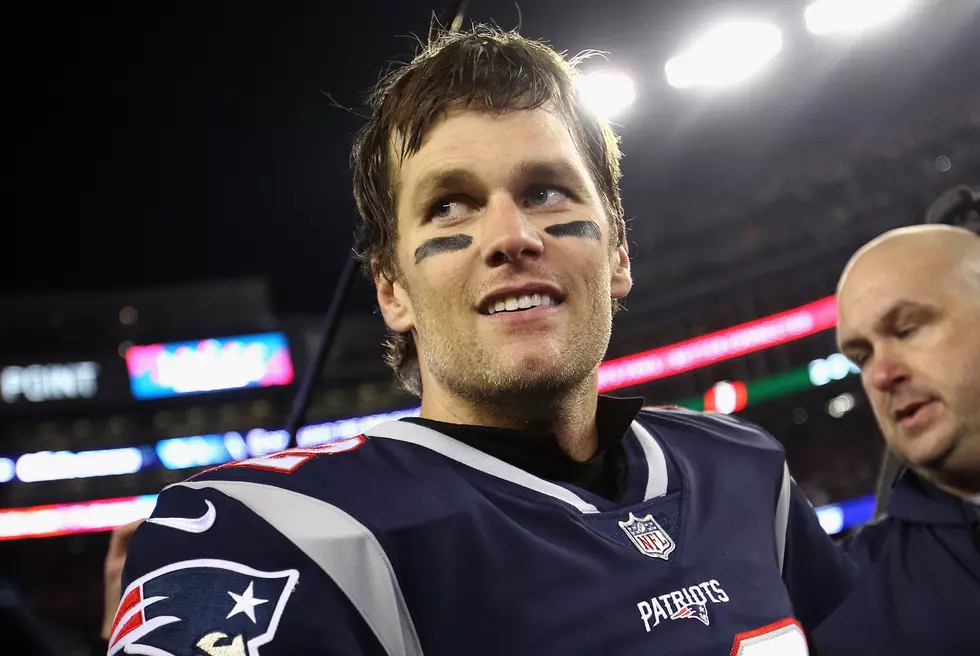 Tom Brady Hangs Up On Boston Radio Station During A Live Interview
Getty Images
In one of the most awkward and uncomfortable moments on live radio in recent memory, Patriots Quarterback Tom Brady let his feelings be known about a radio host's remarks about his daughter.
Last week, WEEI broadcaster Alex Reimer was talking about Brady's Facebook documentary series, and called his five year old daughter "an annoying little pissant."
Reimer was immediately suspended by the station.
Fast forward to this morning, when Brady called into the Kirk and Callahan show, on the same station. In a cool and calm manner, Brady expressed his displeasure, and told the hosts that he needed some time to think about whether or not he wants to call into the show anymore, and abruptly ended the call by hanging up.
We think it's awful that any broadcaster would even think about calling a child a name like that on the air. And we also think that Tom handled the situation very well.
Here's the audio of both the name calling and the hangup.