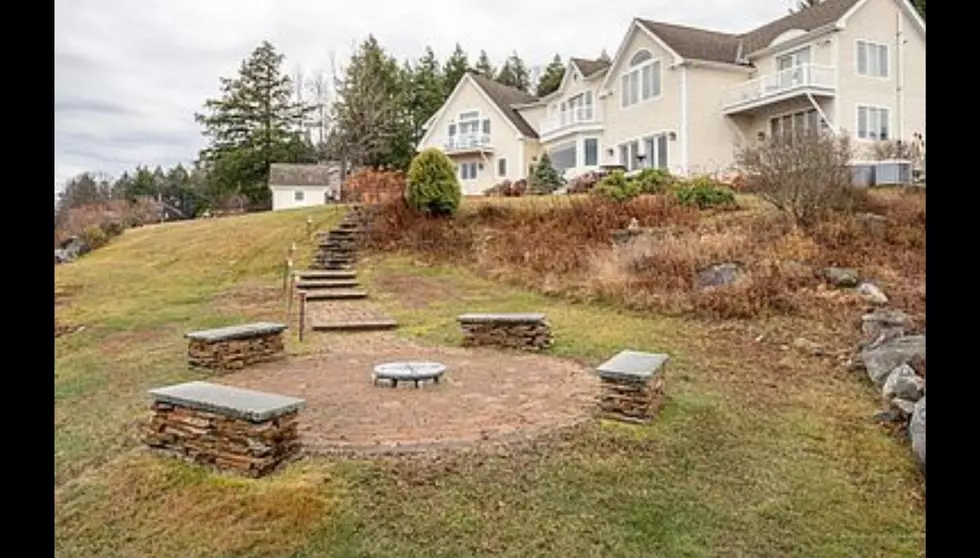 This House in Sebago Has a Bedroom Like Tom Brady's in "Ted 2″
Stanley Tupaj, Kezar Realty
I feel like I constantly have an inward battle on whether or not I would rather live on a beach or on a lake if I had the choice. Coming across a house like this, though -- I'm leaning lake, at least at his moment in time.
I mean can you imagine this place in the summer? PLENTY of room for cookouts, a back porch area that is practically asking you to sit down and enjoy some peaceful moments at night with a firepit right in front of you -- a SECOND firepit just down the path surrounded by stone benches that give you a real camping feel.
And did I mention the view of the lake you get while sitting on the back porch or even in most of the bedrooms? Speaking of the bedrooms, do you remember the scene in "Ted 2" where Mark Wahlberg's character Johnny and his come-to-life teddy bear, Ted, get into Tom Brady's bedroom via his bedroom balcony? Two of these bedrooms remind me of that scene so much due to their own balconies!
Plus, the back porch lined with the Adirondack chairs facing the lake reminds me of the Adam Sandler movie "Grown Ups" -- this house just reeks of Hollywood appeal, really!
This just-under $1M house is located at 195 Long Hill Rd in Sebago and is listed by Stanley Tupaj with Kezar Realty, if you're interested!
LOOK: Famous Historic Homes in Every State